With its sticky rind, soft inside made of raw cow's milk, and the deliciously haunting barnyard fragrance it leaves on the tip of your fingers, Époisses is the most famous of the French "funky" cheeses and a favorite of mine. Whenever I see it on the "buy it now before it stinks out the store" half-price shelf at Murray's Cheese I pick up a wheel. I love to let it come to room temperature then drag a crusty crust of bread through its gooey goodness. If I have more time I'll make Époisses Toast. However, this practice sometimes leads to leftovers.
Leftover Époisses? Yikes! Once that rind is broken, you better use that cheese if you plan on using your kitchen anytime soon. It can be that funky.

So what to do with so much delicious stink in a pinch?
Époisses Tart
Well, rather than panic, Los Angeles Chef Ludo Lefebvre uses Époisses to flavor a delicious traditionally-styled savory French egg tart (some might say quiche). He adds ham and apples as well which balances the rich filling. So when I was recently faced with most of a leftover wheel I followed his advice exactly.
Because with cheese this ripe and ready I just didn't have time to come up with any ideas of my own. GREG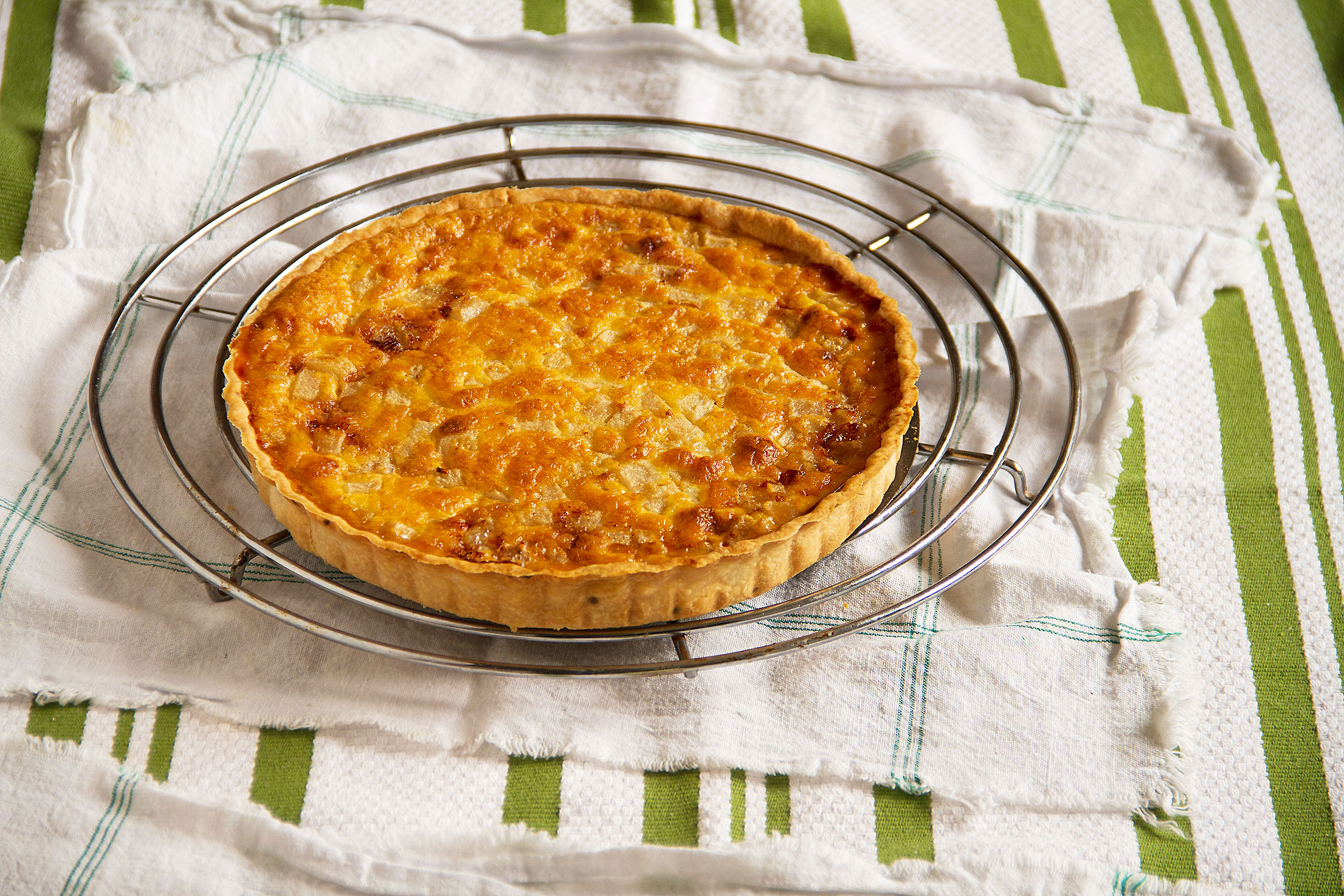 Save
Save
Save
Save
Save
Save
Save
Save
Save
Save
Save
Save
Save
Save
Save
Save
Save
Save
Save
Save
Save
Save
Save
Save
Save
Save
Save
Save
Save
Save
Save
Save
Save
Save
Save
Save
Save
Save
Save
Save
Save
Save
Save