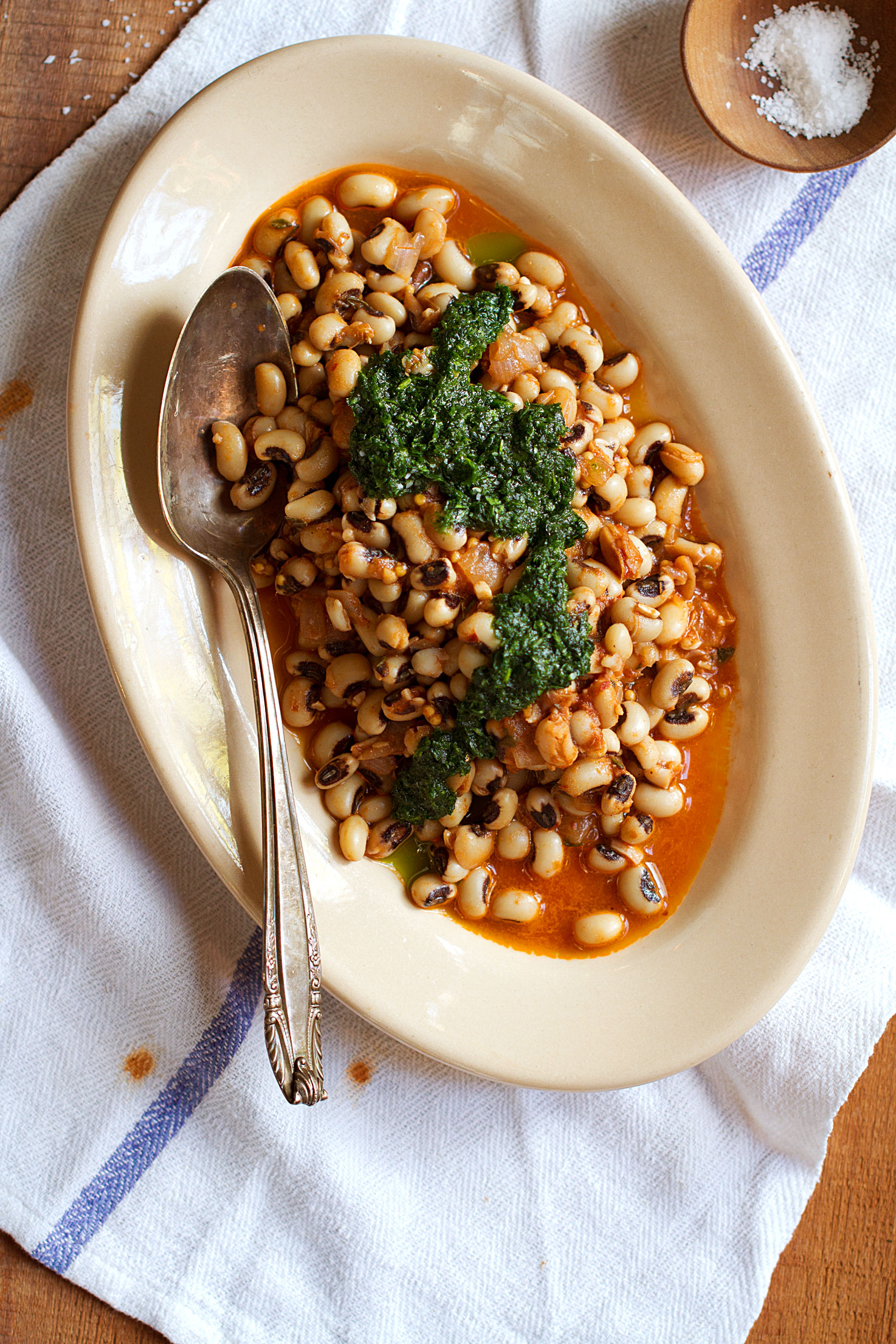 According to legendary Southern gossip, black-eyed peas are associated with the "mystical and mythical power to bring good luck." Which is how these good luck beans found their way into many folks' New Year's Day traditions.
Including mine.
Saying goodbye to 2020 can't come soon enough for many of us. I can safely state that as a fact. Still, I'm not going to partake of too much 2020 bashing. We've all been bruised in varying degrees. Besides the end of 2020 offers some glimmer of hope. I'll keep my sights on that and encourage us all to start the year off on the right foot. Which, like good luck beans, is one of those New Year superstitions. Did you know when they say start on the "right foot" they don't mean the "correct foot"? So stand with me at the stroke of midnight and raise your left foot and we can all start 2021 on the right foot.
Not that I'm superstitious.
Still, I hope you have the good fortune to give this recipe for good luck beans a try. It's sweet and spicy and that's about as lucky as life gets these days. Which sounds a bit like the end-of-year bashing I promised to avoid. But the truth is I'm thrilled to see the big ugly backside of 2020 walk out the door. GREG
PS As an aside. Do you soak dried beans? Sometimes I do and sometimes I don't. A lot of recipes will tell you that soaking beans overnight is non-negotiable, but is that really the case? Beans that have not been soaked will take longer to cook, but they will, indeed, cook. In my experience the best argument for soaking is an aesthetic one. There will be fewer burst beans. Sometimes I care about that and sometimes I don't.