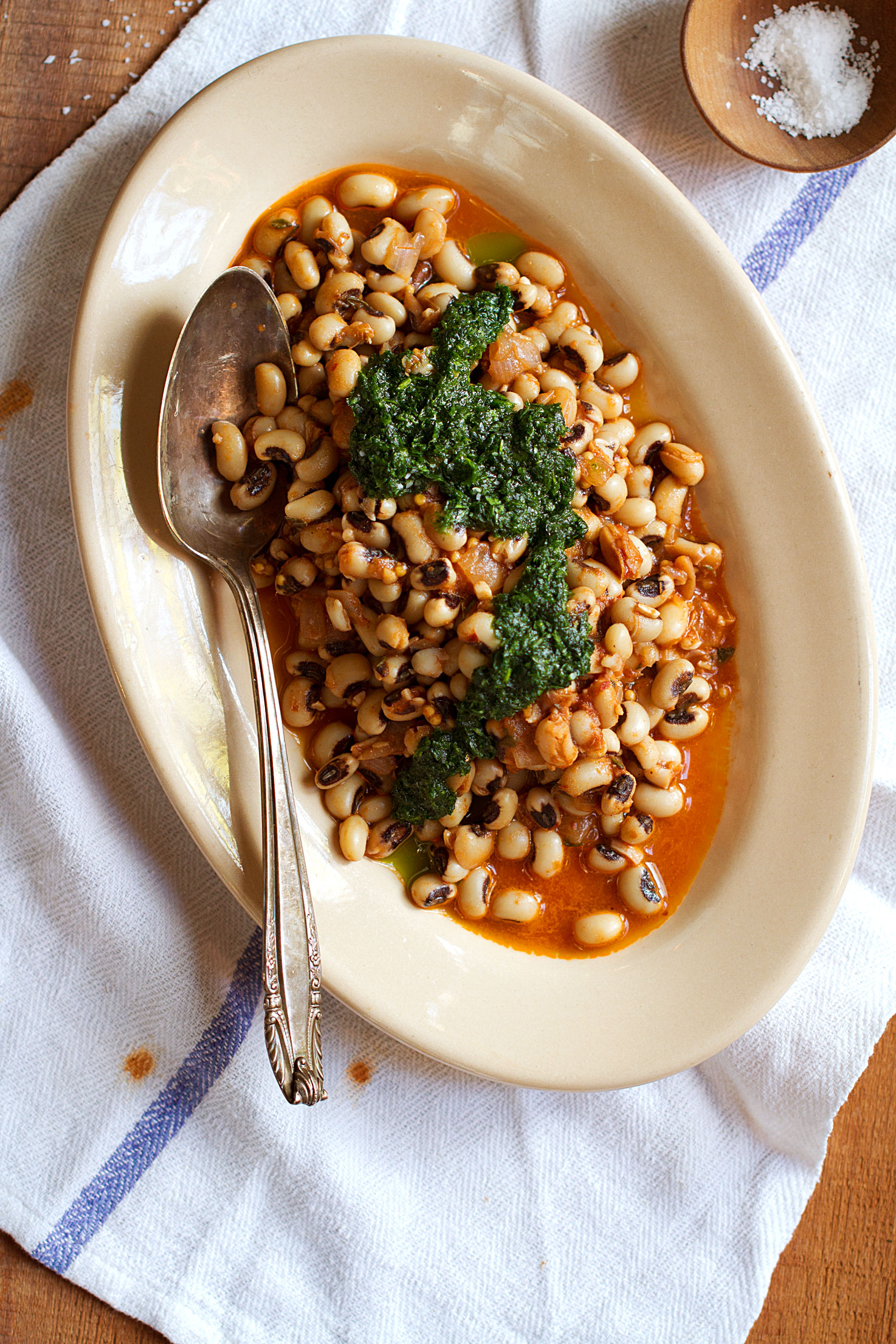 Black-Eyed Peas in Guajillo Sauce with Cilantro Pesto. The earthy and not too spicy flavors in the homemade guajillo BBQ sauce adds just enough piquancy to this comforting winter side dish.
I don't always soak my beans before cooking. But in this case, I did.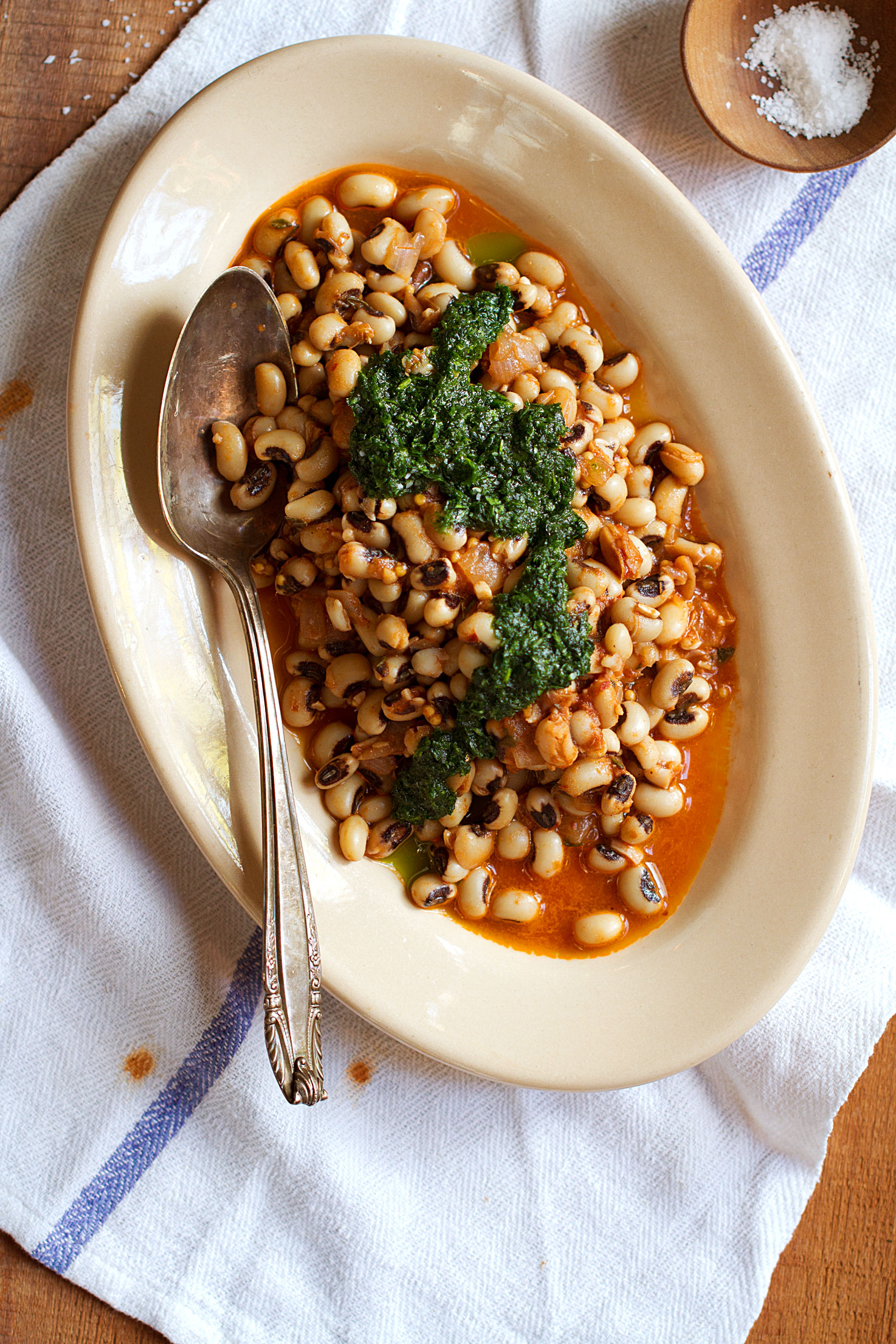 Ingredients
1 pound

dried black-eyed peas

(sorted)

3 tablespoon

olive oil

1

yellow onion

(chopped)

4 clove

garlic

(peeled and chopped)

2 tablespoon

yellow mustard seeds

1 tablespoon

kosher salt

(or more to taste)

1 teaspoon

cayenne pepper

1

bay leaf

3–4

fresh sprigs thyme

1 cup

guajillo

BBQ

sauce

(see recipe)

cilantro pesto

(to taste, see recipe)
---
Directions
Soak the beans in water 8 to 12 hours. Drain well and set aside.
Warm the olive oil in a large Dutch oven over medium heat. Add the chopped onion and garlic; cook until translucent, 3 to 5 minutes. Stir in the mustard seeds, salt, cayenne, bay leaf, and thyme. Add the black-eyed peas and enough water to cover by about 1‑inch. Simmer until tender and creamy but not yet falling apart, about 30 minutes depending on beans. Add more water as necessary to keep the peas covered until cooked. Remove the black-eyed peas from the heat and let them cool in their cooking liquid, preferably overnight.
Drain the beans and quickly move them to a clean pot or bowl depending if you plan to serve them warm or not. Allow some of the soaking liquid to come along but they should not be soupy. Remove the bay leaf and thyme stems and stir in about 1 cup of guajillo (or other flavorful) BBQ sauce.
Serve the beans gently reheated or at room temperature with cilantro pesto on the side.