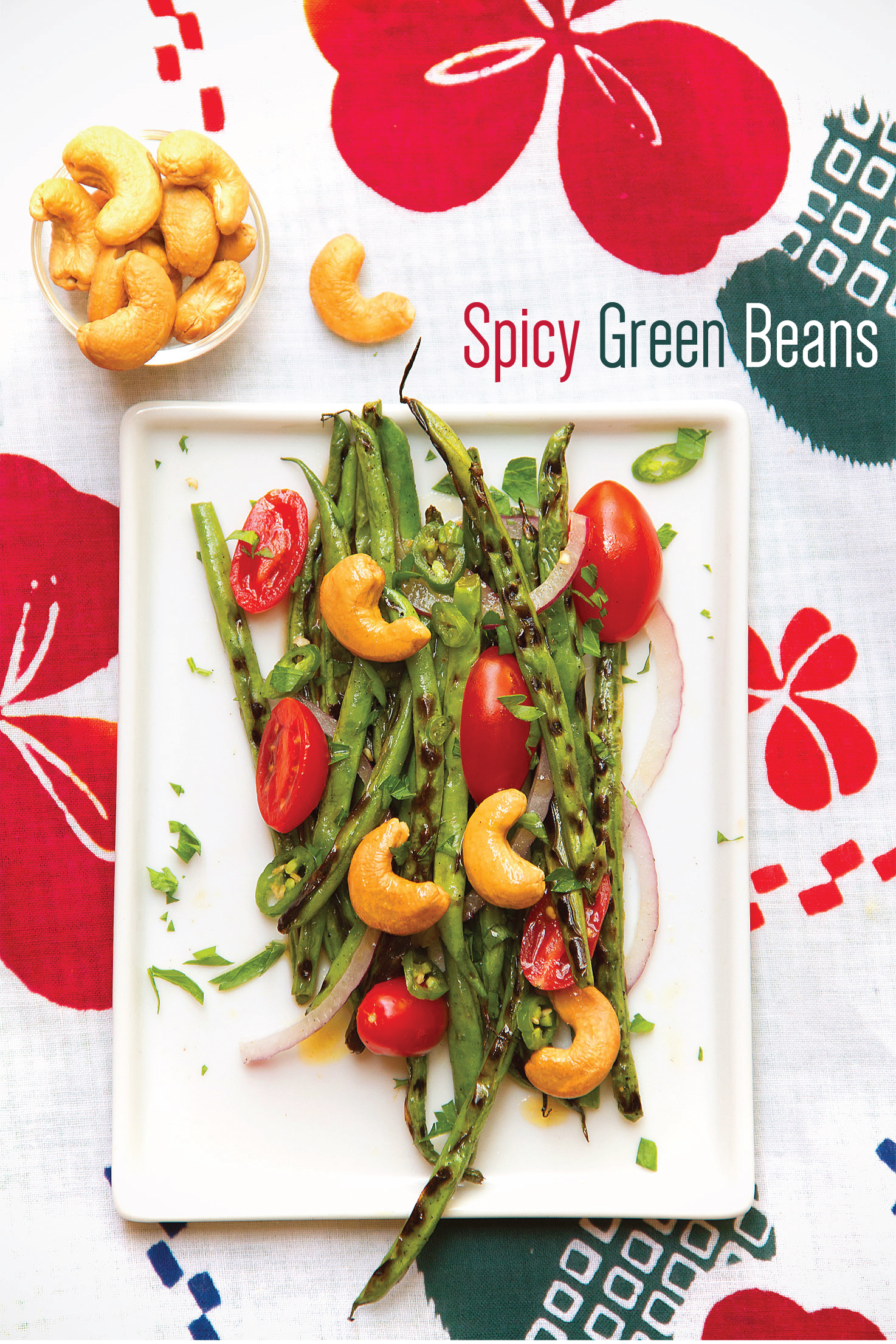 Burnt food. It used to be the mark of a distracted cook. The phone rings and the carrots get singed. A kid asks a question about algebra and the chicken comes out black. You capture a Pokémon in the pantry and your "go-to" burgers have gone too far. "Oops" would be your only excuse. Nowadays, though, blackened, charred and blistered is not only acceptable but is a whole new cooking trend that's worth mastering. However, you have to learn to burn artfully… There's a difference between a carcinogenic pile of ashes and the ultra-sophisticated, ultra-caramelization that can amplify flavor. I'm hoping you take a look at these Spicy Grilled Green Beans with Cashews and Basil and see the latter.
When it comes to char it's long been acceptable to serve beef with a nicely blackened exterior. When I was growing up the only way my mother would eat filet mignon was "charred rare" (sometimes called "black and blue"). Every backyard grillmeister knows that a burger with good looking grill marks has always been a badge of honor. However, the modern cook's fascination with char probably started with pizza. There was a time when pizza was served uniformly red with a pasty white crust. Yum, yum thought Neopolitan neophytes. But things have changed in the pizza parlors I frequent. The best places have slowly been raising the temperature in their wood-fired ovens creating pies freckled with black char.
Spicy Grilled Green Beans
Thanks to these pizza pioneers eaters everywhere are learning to embrace char. I myself have discovered a love for "burnt" vegetables and the grill is a great way to get the kind of burn I like. Grills, particularly charcoal grills, tend to be very, very hot. That's why they're perfect for quick cooking small vegetables like grilled green beans. The interior cooks quickly before the surface gets too charred.
Because of their slim profile, green beans might not be an obvious choice for grilling. When working with high heat and fast cooking it's easy to imagine grilled green beans slipping through the grate and landing in a bed of hot coals. To make the job less precarious there are specialized vessels known as grill baskets. They're designed to work on a hot grill and have small perforations that do a good job letting the heat and smoke come through to the food. However, I'm no fan of arguably superfluous kitchen gadgets. So I've experimented and found that a metal cooling rack works beautifully when laid in a crosshatch pattern on top of the grill grates. You'll get perfectly blackened, charred, blistered, tender-crisp grilled green beans in no time over the high heat of the coals, with zero loss. GREG
Save
Save
Save
Save
Save
Save
Save
Save
Save
Save
Save
Save
Save
Save
Save
Save
Save
Save
Save
Save
Save
Save
Save
Save
Save
Save
Save
Save
Save
Save
Save
Save
Save
Save
Save
Save
Save
Save
Save
Save