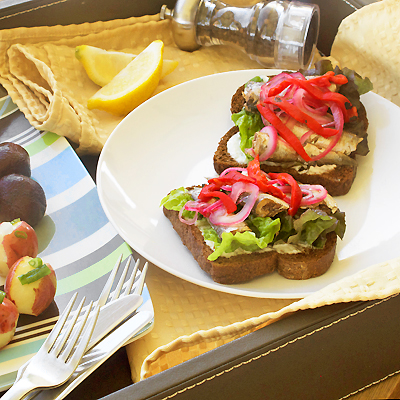 If there were ever a little fishy in need of a makeover it's the sardine. Un-loved and under-appreciated does not begin to describe the loathing attached to this surprisingly healthy and completely delicious tasting fish. I'll start the makeover with a sandwich I know you'll love, if you just let yourself.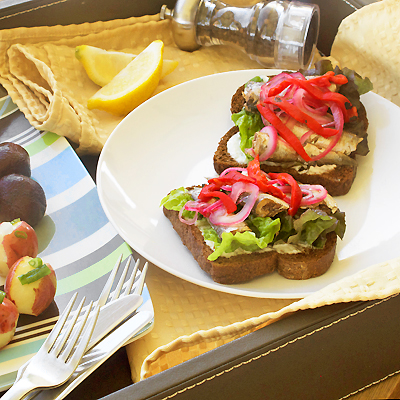 Ingredients
¼ cup

rice-wine vinegar

1 teaspoon

sugar

1 teaspoon

black peppercorns

½

small onion, thinly sliced

2 tablespoon

mayonnaise

1 tablespoon

prepared horseradish

½ teaspoon

fresh lemon juice

2 slice

pumpernickle bread, toasted

2

leaves red lettuce

4 ounce

canned sardines packed in oil, drained plus 2 tsp reserved oil

1

roasted red bell pepper, cut into thin strips

1 pinch

each kosher salt and black pepper
---
Directions
Bring vinegar, sugar, and peppercorns to a boil in a small saucepan. Add onions and remove from heat; let sit for 30 minutes, then chill. In a small bowl, whisk together mayonnaise, horseradish, and lemon juice; spread mixture over each slice of bread, and top each with 1 lettuce leaf. Divide sardines evenly between sandwiches, and top with pepper and pickled onions. Drizzle with reserved oil, and season with salt and pepper.