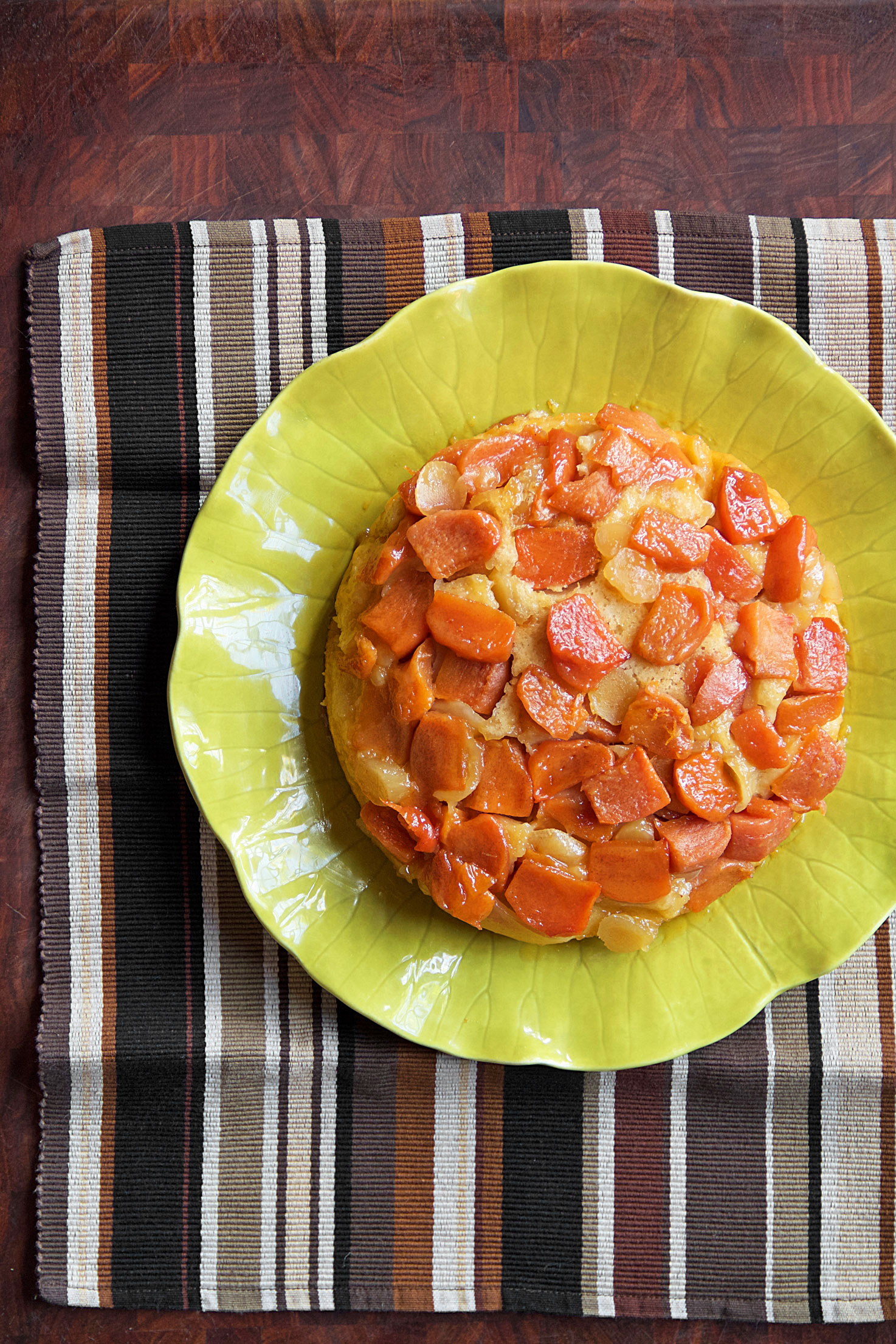 Persimmon-Ginger Upside-Down Cake. Is that legit? When I was growing up an upside-down cake was made with pineapple from a can – usually with a Day-Glo maraschino cherry adorning the center of each sunny ring. To a kid like me, it was a marvel of a cake – full of magic and mystery. How could it be possible to get that glistening yellow and red design embedded into a cake? I'll admit the whole concept still holds allure. But, as an adult I crave something that's reminiscent of all that magic and mystery, but with a bit more seasonality and sophistication.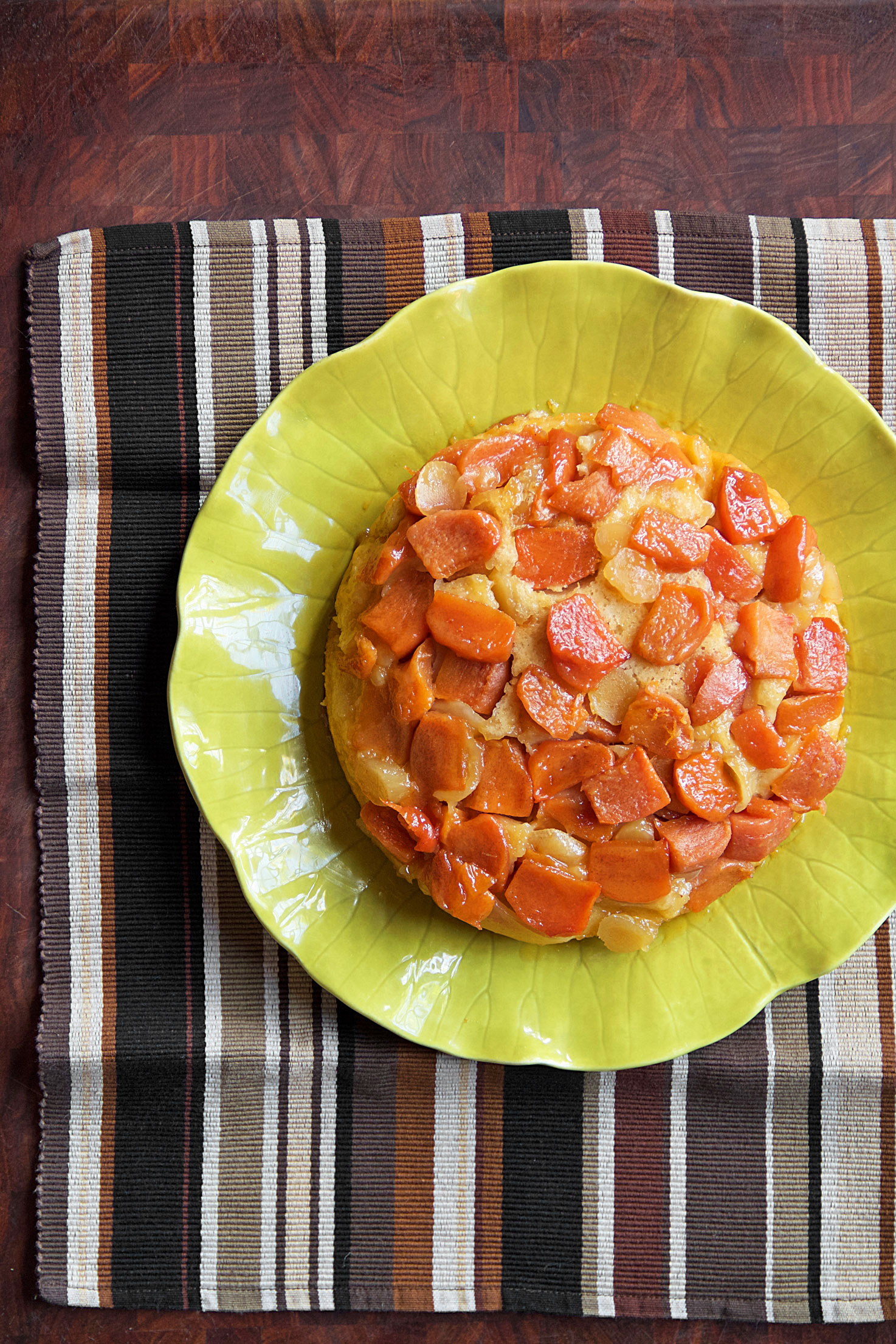 Ingredients
softened butter

(as needed for pan)

1 cup

granulated sugar

(divided)

½ cup

orange juice

1 ½ ounce

candied ginger

(roughly chopped)

4–5

fresh fuyu persimmons

(peeled cored and cut into bite-sized wedges)

1 ⅓ cup

all-purpose flour

1 ½ teaspoon

baking powder

½ teaspoon

ground ginger

½ teaspoon

kosher salt

3/4 cup

buttermilk

¼

vegetable oil

2 uni

large eggs

(at room temperature)

1 teaspoon

vanilla extract

ice cream

(for serving, optional)
---
Directions
Butter the insides of a 9‑inch cake pan. Line the bottom of the pan with a parchment round cut to fit edge to edge. Set aside.
Bring orange juice, ¼ cup sugar, and candied ginger to a boil in a saucepan. Reduce heat to low; simmer until thickened, about 7 minutes. Add persimmons. Simmer, covered, until tender; 12 to 15 minutes. Transfer fruit and ginger, in an even layer, to the bottom of the prepared cake pan. Continue to cook syrup uncovered until reduced a bit more (you should have about ¼‑cup). Pour the syrup over persimmons. Set aside.
Whisk together flour, remaining 3/4 cup sugar, baking powder, ground ginger, and salt in a large bowl. Whisk buttermilk, oil, eggs, and vanilla in another medium bowl. Add buttermilk mixture to flour mixture in a slow, steady stream, whisking. Gently pour the batter and over the persimmons in the cake pan, then carefully make the surface smooth with the offset spatula.
Bake in the heated oven until the top is golden brown and a skewer inserted in the center comes out clean, about 40 minutes. Place the cake on a rack to cool for 5 minutes in the pan.
Run a small spatula or knife around the edge of the pan and invert onto a rimmed serving plate, leaving the pan on the cake for another few minutes. Carefully remove the pan. Peel off parchment. Check the arrangement of the persimmons and make adjustments if needed while the cake is still warm. Serve warm or at room temperature with ice cream (if using).