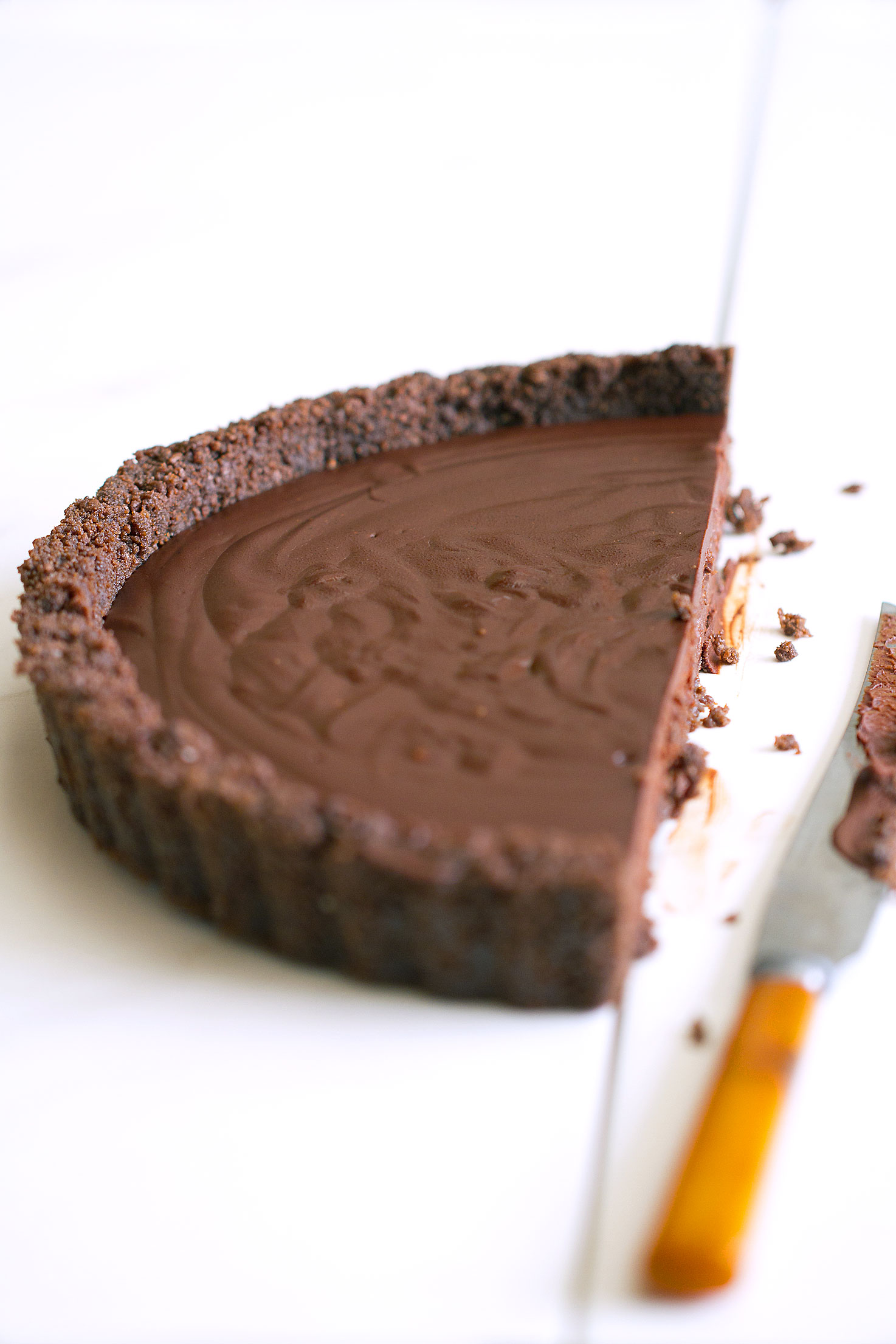 I've amped the flavors in this Mexican Chocolate Tart to echo a long-forgotten Mayan hot cocao drink by adding more cinnamon, some vanilla and a touch of cayenne chile powder– just enough to produce an exotic tingle on the tongue.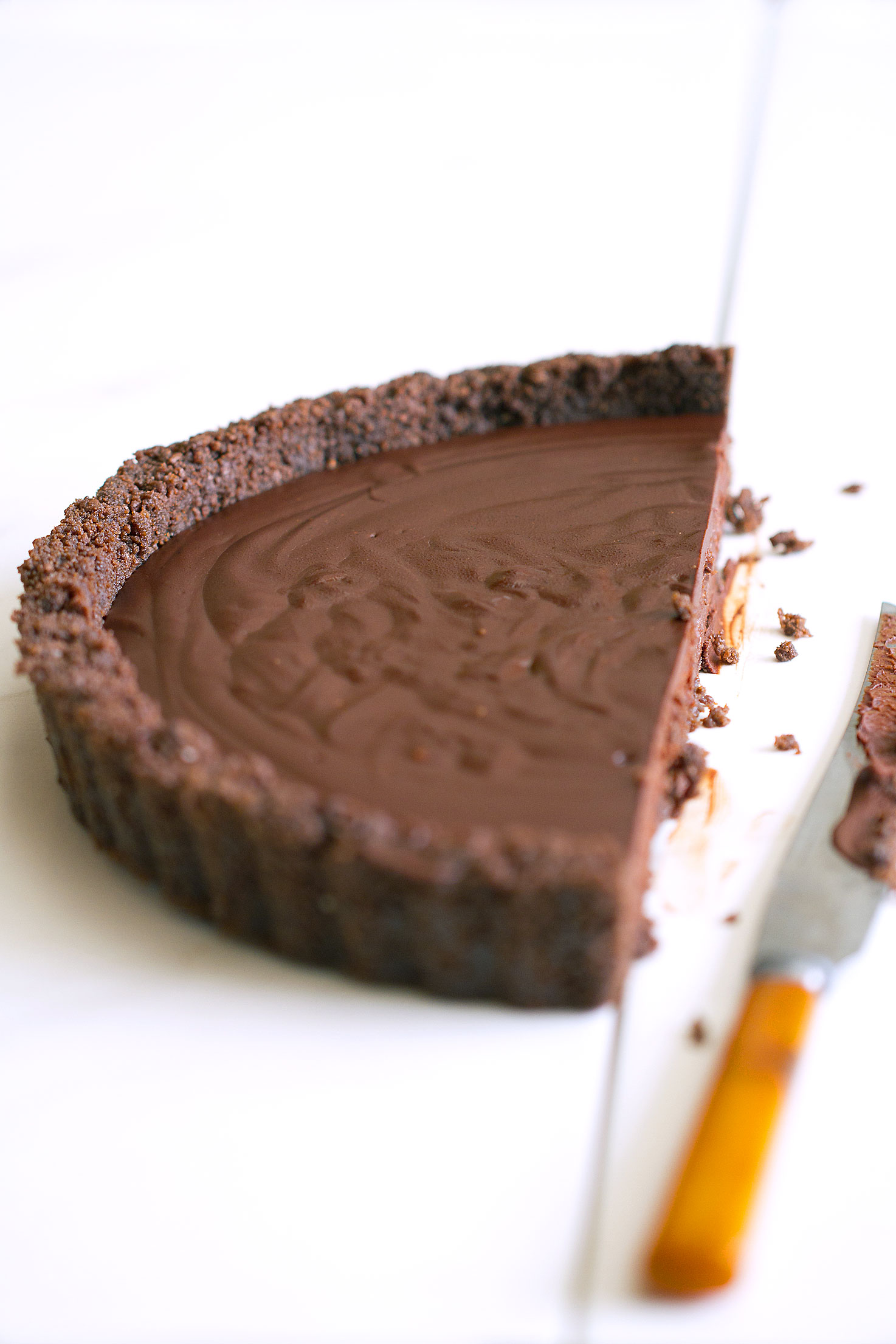 Ingredients
6 ounce

chocolate wafer style cookies

(about 1 ½ cups once ground)

1 ½ teaspoon

ground cinnamon

(divided)

kisher salt

(as needed)

6 tablespoon

unsalted butter

(melted)

1 ¼ cup

heavy cream

9 ounce

bittersweet or semisweet chocolate, finely chopped

(the smaller the better)

1

(3.1‑ounce) disk Mexican chocolate (such as Ibarra), finely chopped

(the smaller the better)

2 tablespoon

vanilla bean paste

(or 2 teaspoons vanilla extract)

½ teaspoon

ground cayenne pepper
---
Directions
Preheat oven to 350°F.
Place the wafers, ½ teaspoon cinnamon, and a pinch of salt into the bowl of a food processor fitted with the blade attachment; pulse until finely ground. Transfer to a medium mixing bowl. Add the melted butter, and stir until well combined.
Press crumbs firmly into a 9‑inch fluted tart pan with a removable bottom. You may alternatively pat mixture evenly onto bottom of an 8‑inch springform pan pressing it 1 ½ inches up the side. It's helpful to use a small, flat-bottomed vessel such as a measuring cup to assure an even crust. Place the tart crust a baking sheet and bake until dry and set, about 15 minutes. Let cool.
Once the crust is cool bring the cream to simmer in a medium saucepan. Add both chocolates, vanilla, remaining 1 teaspoon cinnamon, cayenne, and a big pinch of salt; whisk until thoroughly melted. Remove from heat and allow it cool somewhat; whisking all the while until very smooth. Pour filling into crust and allow it to cool and firm up at room temperature. Once thoroughly cooled you can refrigerate this tart but it will lose its glossy sheen. I prefer to keep it covered at room temperature for up to 2 days.
Remove the tart from the pan just before slicing and serving.