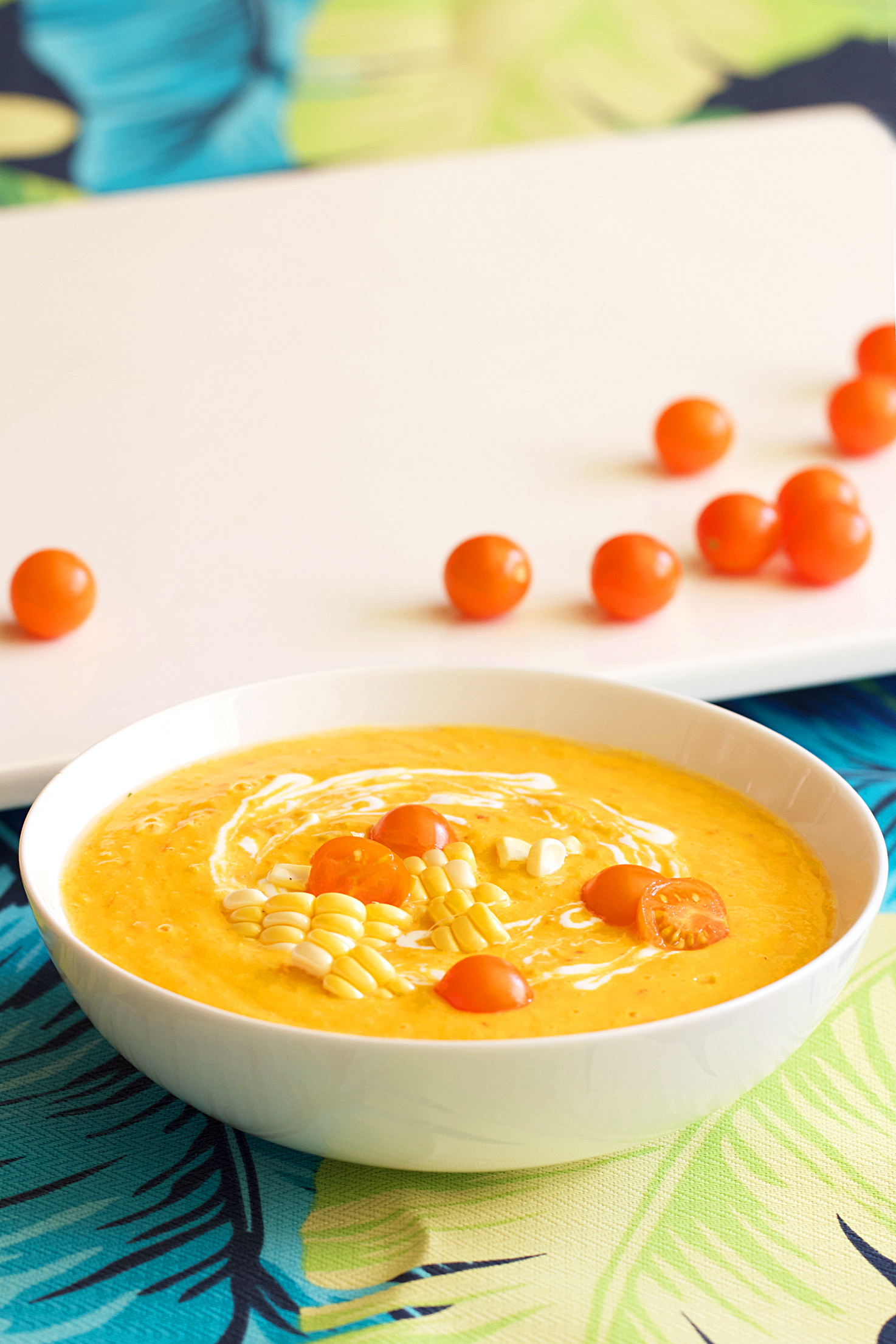 If you can find Sungoild tomatoes use those for this Chilled Tomato and Corn Soup. They're as sweet as summer and really add to the sweet and spicy balance of this summer soup.
Chili-garlic sauce is slightly salty, spicy, and pungent; it can be found in the Asian foods section of many supermarkets and at some specialty foods stores and Asian markets.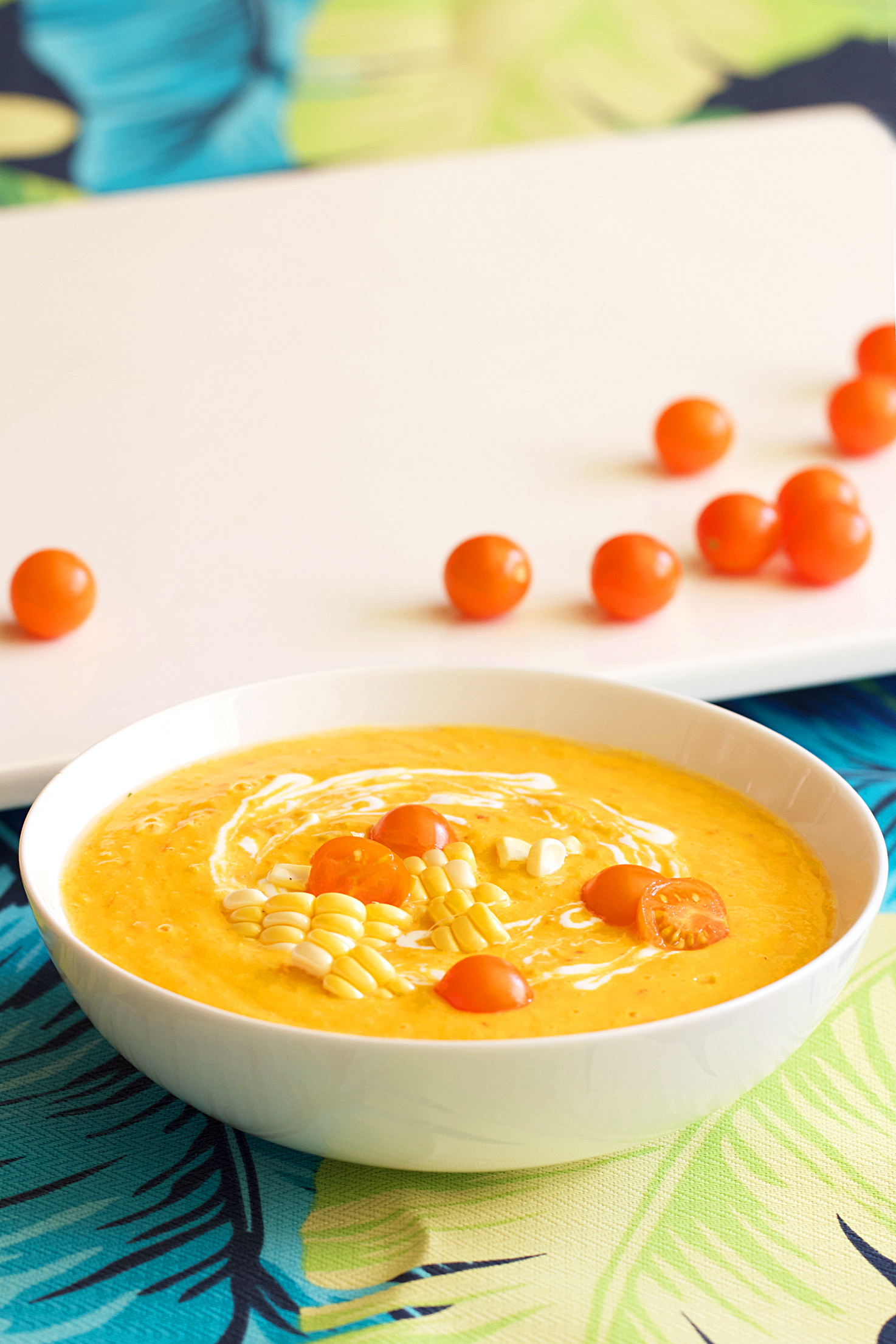 Ingredients
2

pints halved Sungold or similar sweet yellow cherry tomatoes

(about 1 ½ pounds)

5

ears raw corn

(kernels only)

2

yellow bell peppers

(seeded and diced)

1

large shallot

(peeled and chopped, about ¼ cup)

1 teaspoon

kosher salt

¼ cup

chili-garlic sauce

(see notes)

¼ cup

sherry vinegar

¼ cup

extra-virgin olive oil

1 tablespoon

fresh lemon juice

sour cream

(optional)
---
Directions
Set aside separately about 1‑cup each tomato and corn kernels to use as garnish.
Add remaining tomato, corn kernels, bell peppers, and shallots to a large bowl. Stir in salt and let sit for thirty minutes.
Working in batches if necessary, transfer the tomato mixture to a high-speed blender along with chili-garlic sauce, vinegar, and lemon juice. Cover and pulse the machine several times. Once the mixture is uniformly chopped, turn the machine on and slowly pour in the olive oil. Blend until smooth.
Chill the soup at least 2 hours and up to overnight.
To serve season with a little more salt if necessary, then ladle the cold soup into bowls. Garnish with reserved tomatoes, corn, and a drizzle of sour cream (if using).