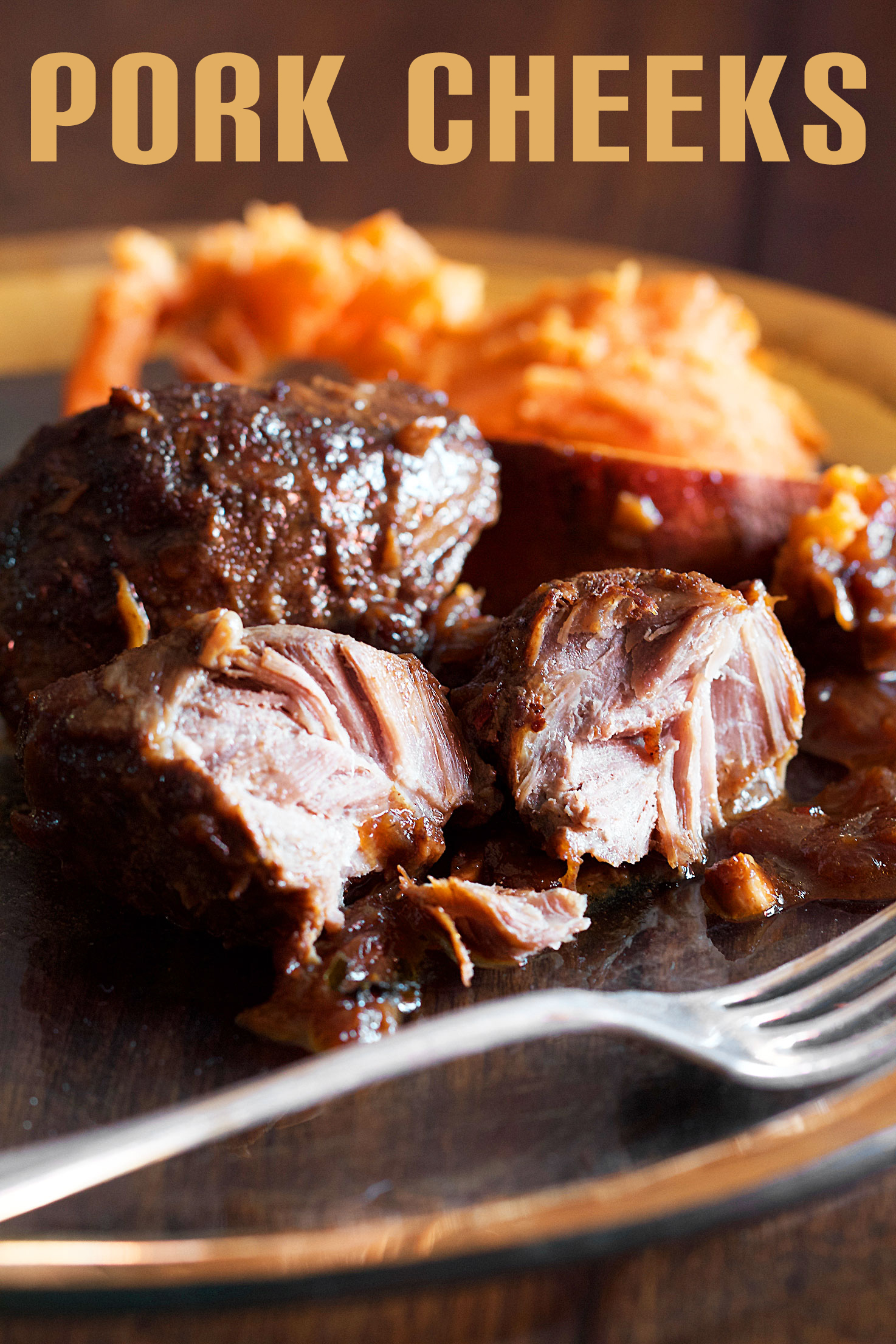 My partner Ken's massage therapist is right across the street from one of L.A.'s great butcher shops, McCall's Meat and Fish Co. So he'll often come home (freshly tenderized himself) with a paper-wrapped bundle of meaty intrigue. Sure they have great lamb chops and all the expected beastial staples, but we go there to find more unusual cuts. McCall's is also one of those uniquely Los Angeles experiences that's hard to explain to anyone who doesn't live here. You see it's something of a celebrity magnet, but people don't go there to gawk at celebrities they go there to pretend they don't recognize celebrities. "Such a pretty girl", the man in front of you might say of the liver-loving Oscar winner in front of him. So it was that Ken came home with a big bag of pork cheeks (oink-oink) and celebrity gossip (wink-wink).
Soy and Vinegar Braised Pork Cheeks
Yep, they're exactly what you think they are… the pork cheeks I mean.
Unctuous and tender, pork cheeks are less popular than they used to be but I don't know why. Pork cheeks – cooked low and slow nestled amongst the umami notes of soy sauce and sharp hints of cider vinegar – are meltingly tender and completely delicious. They are also quite affordable (even at McCall's). Read the recipe and make plenty of time for cooking. I wouldn't attempt to hurry this one. If time is an issue, go for a pork chop like the "you know who" rock star I like to pretend I don't see standing right in front of me. GREG