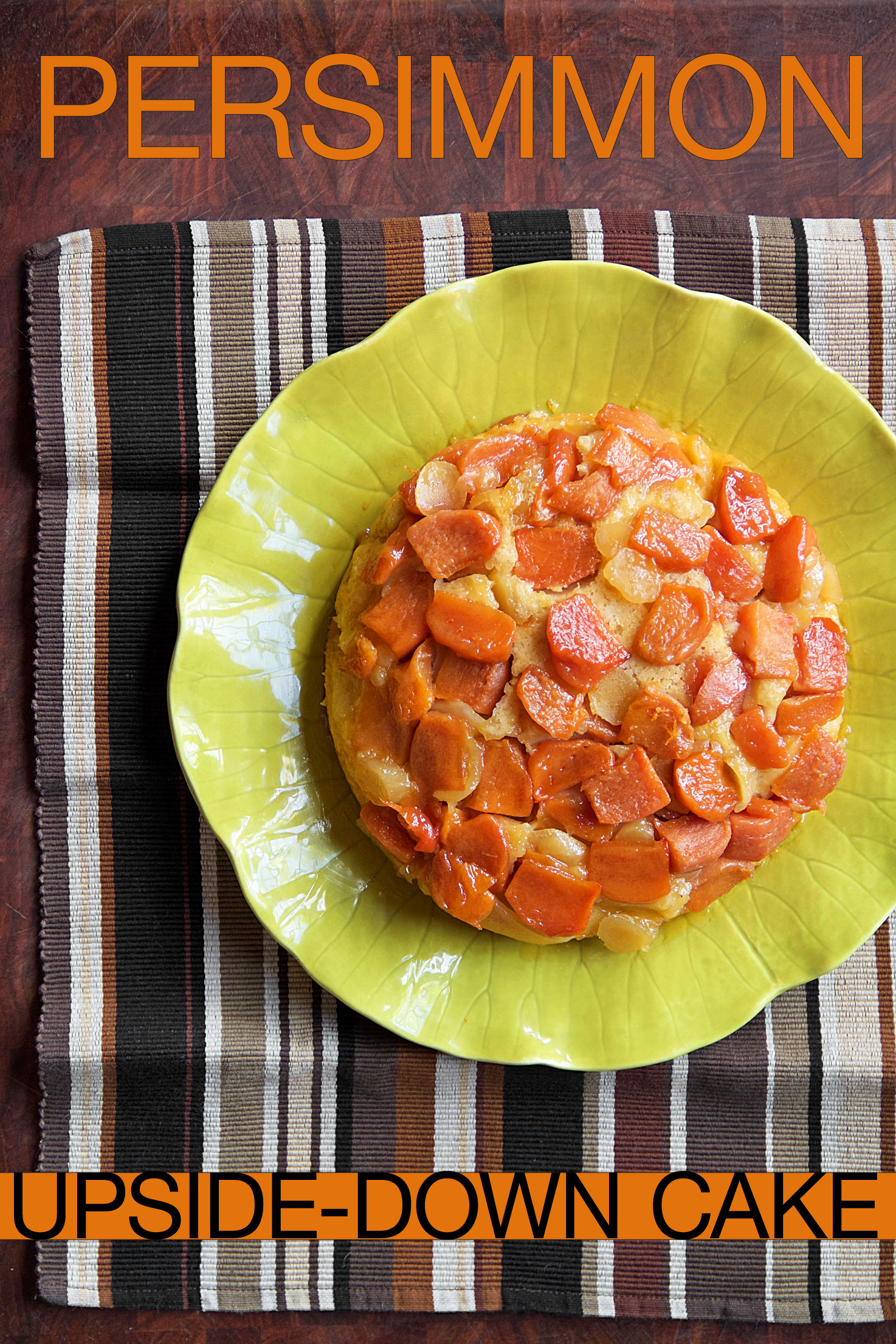 Persimmon Upside-Down Cake. Is that legit? When I was growing up an upside-down cake was made with pineapple from a can – usually with a Day-Glo maraschino cherry adorning the center of each sunny ring. To a kid like me, it was a marvel of a cake – full of magic and mystery. How could it be possible to get that glistening yellow and red design embedded into a cake?
I'll admit the whole concept still holds allure. But, as an adult I crave something that's reminiscent of all that magic and mystery, but with a bit more seasonality and sophistication.
The season is set by the calendar, true, but the sophistication is up to me.
Where I live the persimmon is a common backyard fruit tree. I like to watch its seasonal progress as I walk the streets in the old Hollywood Hills neighborhood where I live. In the summer the leaves are green and lush, but the tree doesn't look particularly special. Come autumn the trees begin to set loads of green fruit, hinting at what's to come. By December they've usually dropped their leaves, creating a gray tangle dotted with crimson orbs silhouetted against the sky. Here it is January and many of those orbs still cling to the trees.
Persimmon Upside-Down Cake
But not for much longer. So when my friend Armineh showed up at the house with a bag of the last-of-the-season fuyu persimmons I figured that the time was now for a magical dessert. Persimmon Upside-Down Cake. GREG