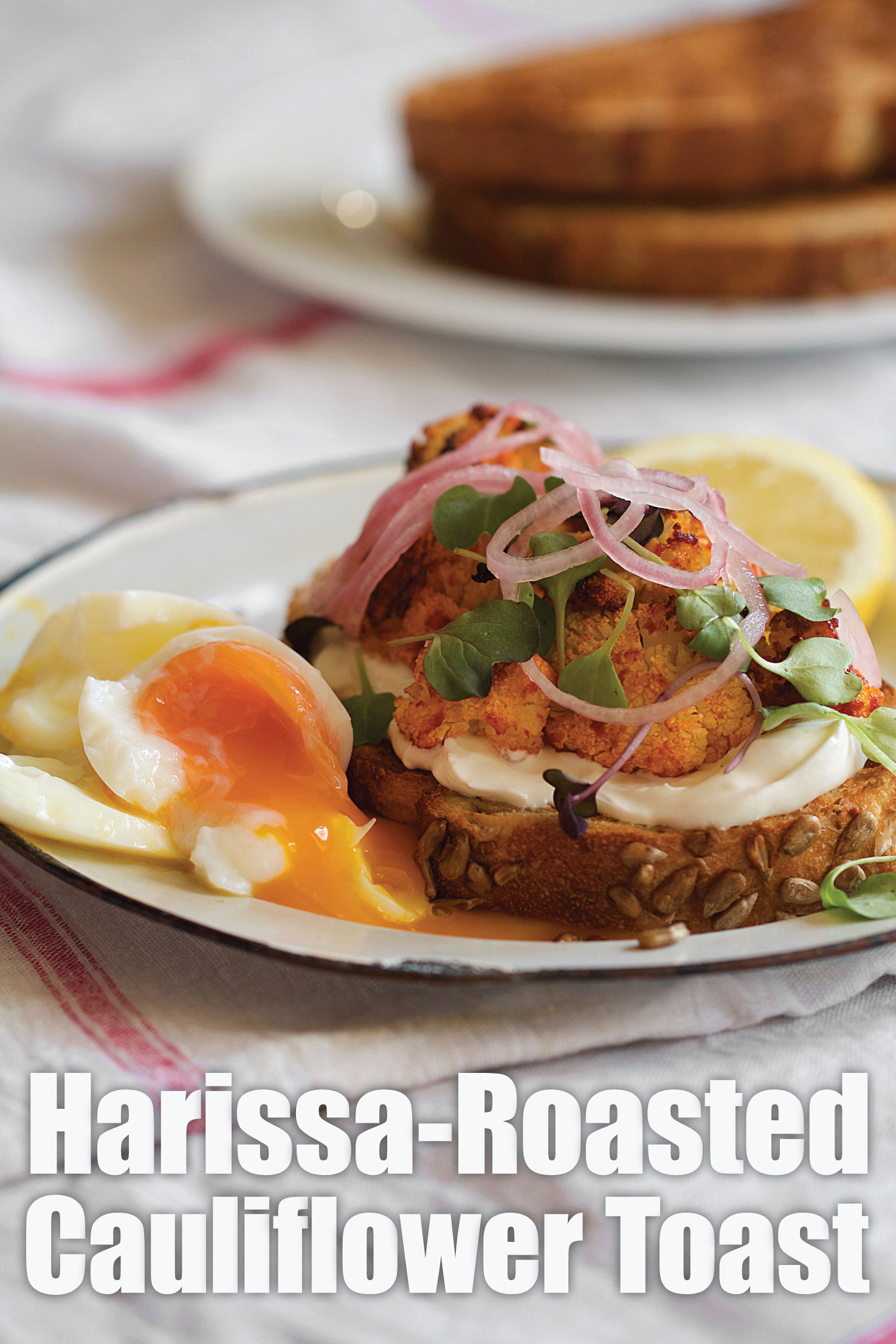 Kismet is a restaurant at the edge of the Los Feliz neighborhood in Los Angeles. In his LA Times review Jonathan Gold may have called the place "quasi-Middle Eastern", but its groove and its neighborhood could not be more reflective of what's going on in Los Angeles right now. So I wasn't surprised during a recent lunchtime visit to see Harissa-Roasted Cauliflower Toast on the menu.
Kismet indeed. It's simply delicious! It's the perfect melding of classic Mediterranean cooking and what LA is eating right now.
So here's my version of the Kismet menu item that impressed me so much. I'll admit that I didn't actually get the recipe while I dined there, but I think this is a close approximation. The big difference is that I did not make the labneh myself as they do at the restaurant.
Labneh
In case you're unfamiliar, Labneh is a soft cheese with a smooth texture similar to cream cheese. It's made from strained yogurt and is very popular in Middle Eastern cuisine. Don't be confused by its many spellings. Lebneh, lebnah, labaneh, labane, labne, and labni are all labneh.
Labneh is becoming easier to find in many markets. Look for it next to the yogurt. If you can't find it and want to try it you can easily make it at home. Start with homemade or good-quality store-bought full-fat plain Greek yogurt, Add a few pinches of salt and strain it through a cheesecloth-lined sieve set over a deep bowl. Leave it in the refrigerator overnight or until it reaches the desired consistency.
Harissa-Roasted Cauliflower Toast
A beautifully assembled toast makes a terrific light meal. This Harissa-Roasted Cauliflower Toast has artfully layered textures and touches of heat. With its soft-boiled egg smiling up at you, it's sunny food that feels just right for a summer's morning. However, it also has a flirty tartness that can transform a dreary February afternoon no matter where you live. But it's the spicy cauliflower, roasted into soft submission, that makes this combination pure modern-day comfort food. GREG