Gingerbread Cookies are as good a reason as any to bring up a touchy subject we all face now and then. Holiday dread.
Don't get me wrong, I love Christmas and all the other reasons and holidays we celebrate this time of year. But there's one part of the season that gets me a little down. Christmas Cookies. Just the phrase "Christmas Cookies" brings up visions of sugar plum fairies ransacking my kitchen– leaving a sticky silver and gold sugary residue across everything in sight.
Which can only mean one thing, it's not the holiday mayhem or even the Christmas cookies themselves I dread. It's those dadgum cookie decorations. They can be so tedious and fussy. That's where these Christmas Gingerbread Cookies come in. They're every bit as festive as any cookie dribbled with syrupy food dye, but they're a breeze to make at half the calories.
It starts with a solid recipe from Martha Stewart that I spiced up. Her standard Gingerbread Cookies are rolled out and cut into elaborate holiday shapes. I realize that's the classic way to go, but I don't see the point of all that fuss and muss. Because the main reason cookie cutters were invented was to open the door to cookie decorating. I'm sure you know what cookie decorating leads to. That's right, way too much sugar, messy food dyes, sticky counters, and neat little piles of gingerbread men bound and gagged with red and green ribbons. I don't think so. Not my style.
Because if I want Christmas Gingerbread Cookies– I want them now. So my extra gingery version gets made in advance. The dough is kept in the fridge or freezer until the cookie monster strikes. Then in true slice and bake style, I have fresh from the oven homemade cookies in 10–12 minutes. Any time, any day… even Christmas Day.
However, I realize it's the holidays. Despite my snark, I'm not immune to a little Christmas cheer. So I've dipped these Christmas Gingerbread Cookies in sparkly turbinado sugar crystals. Even if I don't much like cookie decorating, a little Christmas bling never hurt no cookie. GREG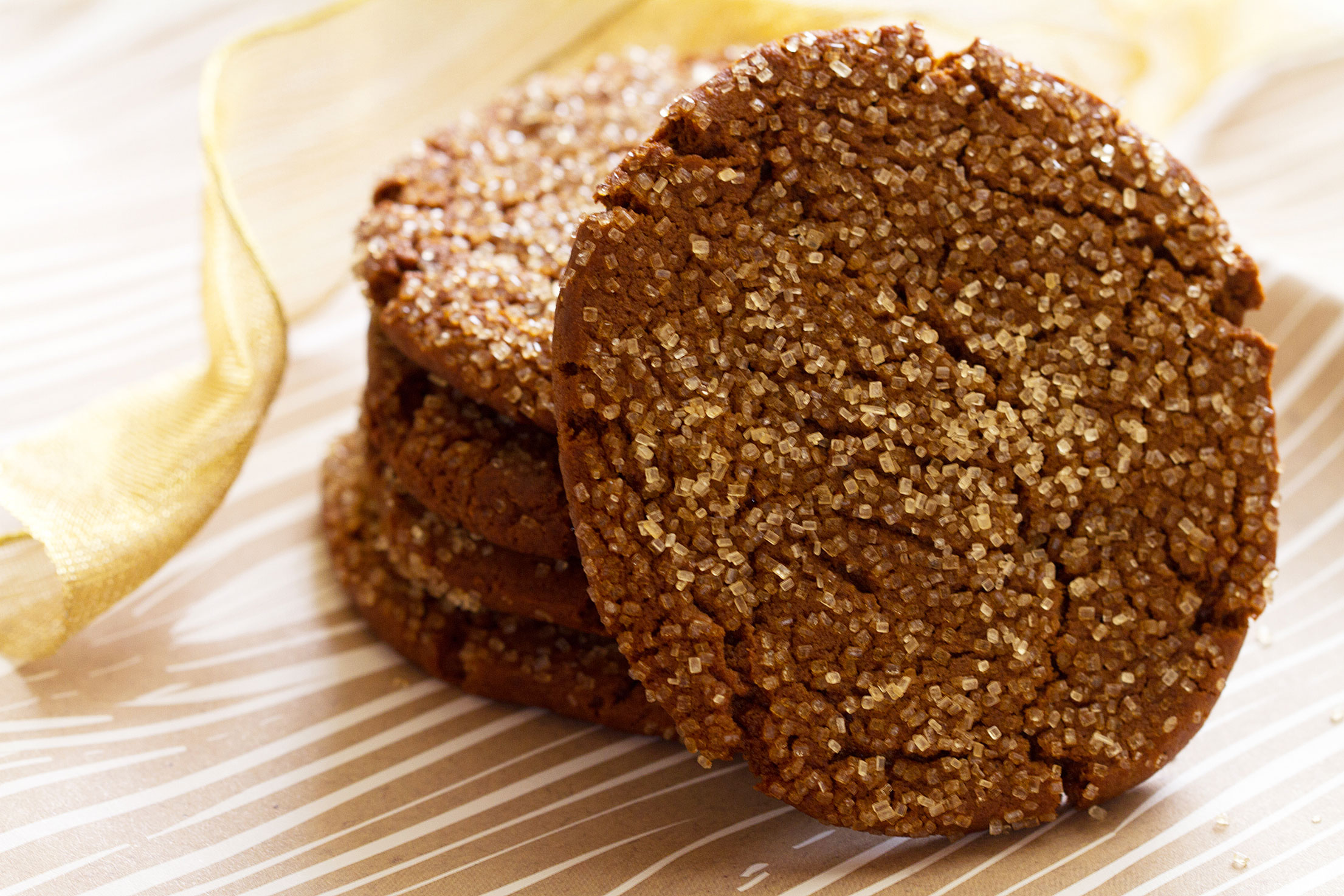 Save
Save
Save
Save
Save
Save
Save