---
How many times have you heard it? "I've always dreamed of running away to Tahiti."
I've only just arrived in Papeete, the capital city of Tahiti, the most famous of a world-renowned chain of islands known as the Society Islands. Still, it doesn't take long to realize why so many people share the fantasy. Tahiti really is the quintessential tropical island, rising like a lush green mirage above the cool blue Pacific. My partner Ken and I will be on Tahiti for just three days. It's not our final destination. That will be two weeks on the island of Moorea. Which, even now, suggestively beckons across the indigo channel separating the two islands.
In fact, Moorea looms so beautifully on the seascape here that it's hard to turn your back on it. Even the airport runway has a panoramic view of it, not to mention the ferry. But I want to get the vibe of Tahiti during our short stay, so I turn my attention to what's in front of me, and that's Papeete.
In some ways, it's typical of many tropical cities I've visited. People drink the local beer (Hinano) on street corners, there's fresh catch-of-the-day smoking on open grills, and children dance to French pop songs blasting on radios. Beautiful men and women lilt past me wearing flowers in their hair as naturally as they breathe. But I'm also struck by the competing notions that Papeete is a scruffy port city that's as exotic and romantic as anyplace I've ever been. Plus it's buzzing with activity. Scooters and motorcycles snarl among the coconut palms and bougainvillea. Especially around Le Marché, the local market where lazy chaos reigns. You can buy pearls, vanilla, flowers, fruit, strings of brightly colored parrot fish, and all kinds of things made from bamboo sticks and palm fronds. While Papeete seems exciting in its own way – exuding a provincial charm arguably more French than Tahitian – it's also a blur of people and touristy areas. Too much for my jet-lagged body to handle at the moment.
So within the hour of landing on Tahiti, we turn our attention to the main attraction of our stay here – a road trip to the far reaches of the less-traveled southeast coast. Because slow is the pace we're looking for: soft breezes, tropical flowers, bird song. That and the freedom to seek out tropical peaks, empty beaches, and regional food. Ken and I have a destination in mind, Teahupo'o village on the other side of the island in Tahiti Iti, but no real plans. We'll operate as usual on this trek, which means we might or might not stop for any number of things: roadside fruit stands, an awesome show of waves, a bite of fresh-from-the-oven coconut bread.
Once on the road my road trip wonder kicks into full gear. Thousands of palm trees whiz by our open windows, their leafy heads nodding happily in what seems to be approval of our meandering route. The road winds between cliff and sea views. With quick peeks into deep valleys and uninterrupted vistas across the jagged coastline all the way, presumably, to Antartica. We come across tidy, flower-filled villages with pastel-colored tin-roofed houses, beautiful surf breaks, and glimpses up jungle rivers. I feel that jet lag drifting away.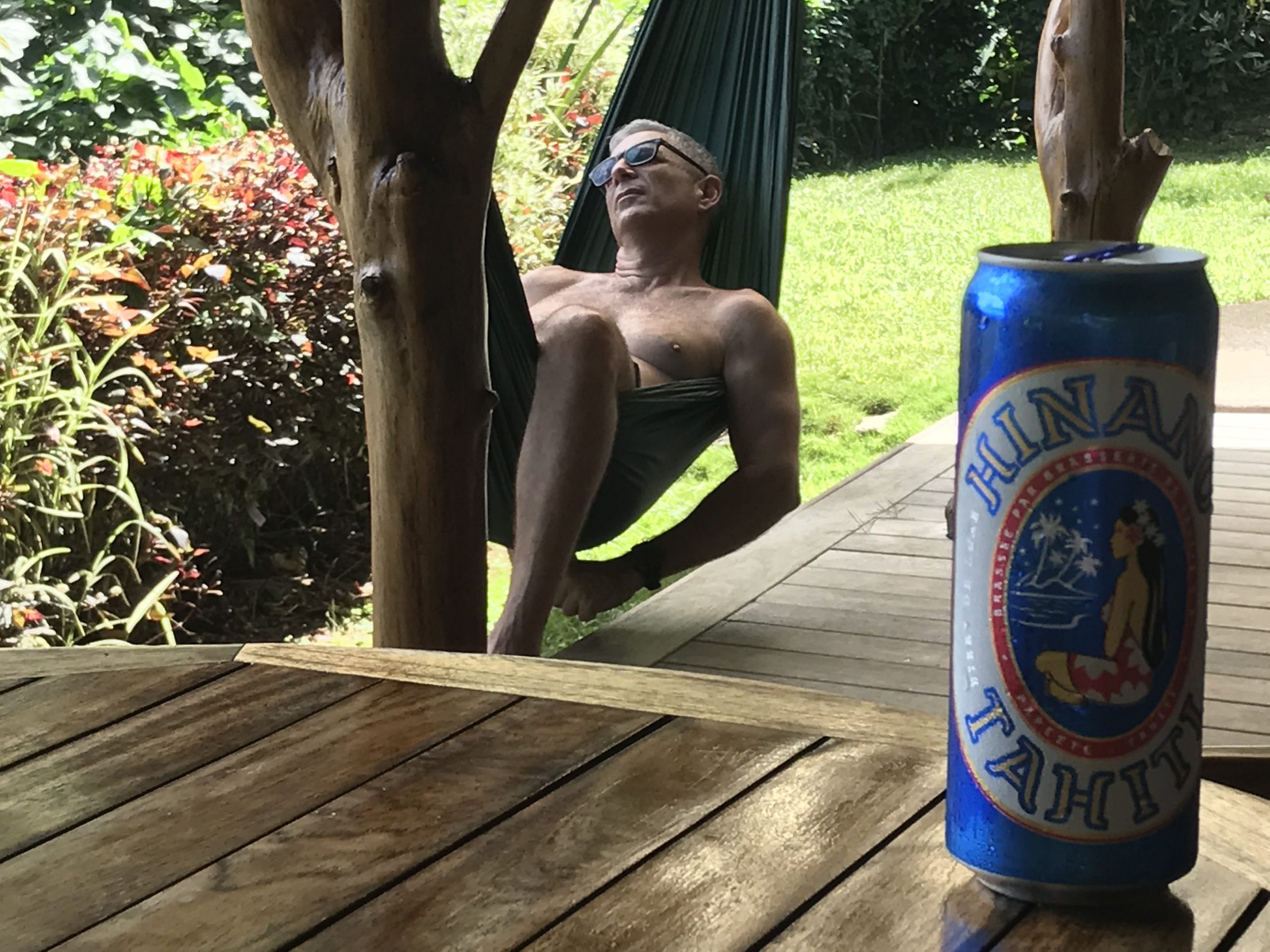 I'll have more on our continuing road trip to Tahiti and Moorea as soon as I can get around to it. The sound of the surf on the reef and the fragrance of gardenia in the air may inspire me to keep writing of my adventure as it's happening or it could just lull me into quiet repose. We shall see. You can always follow our adventure on Instagram too. GREG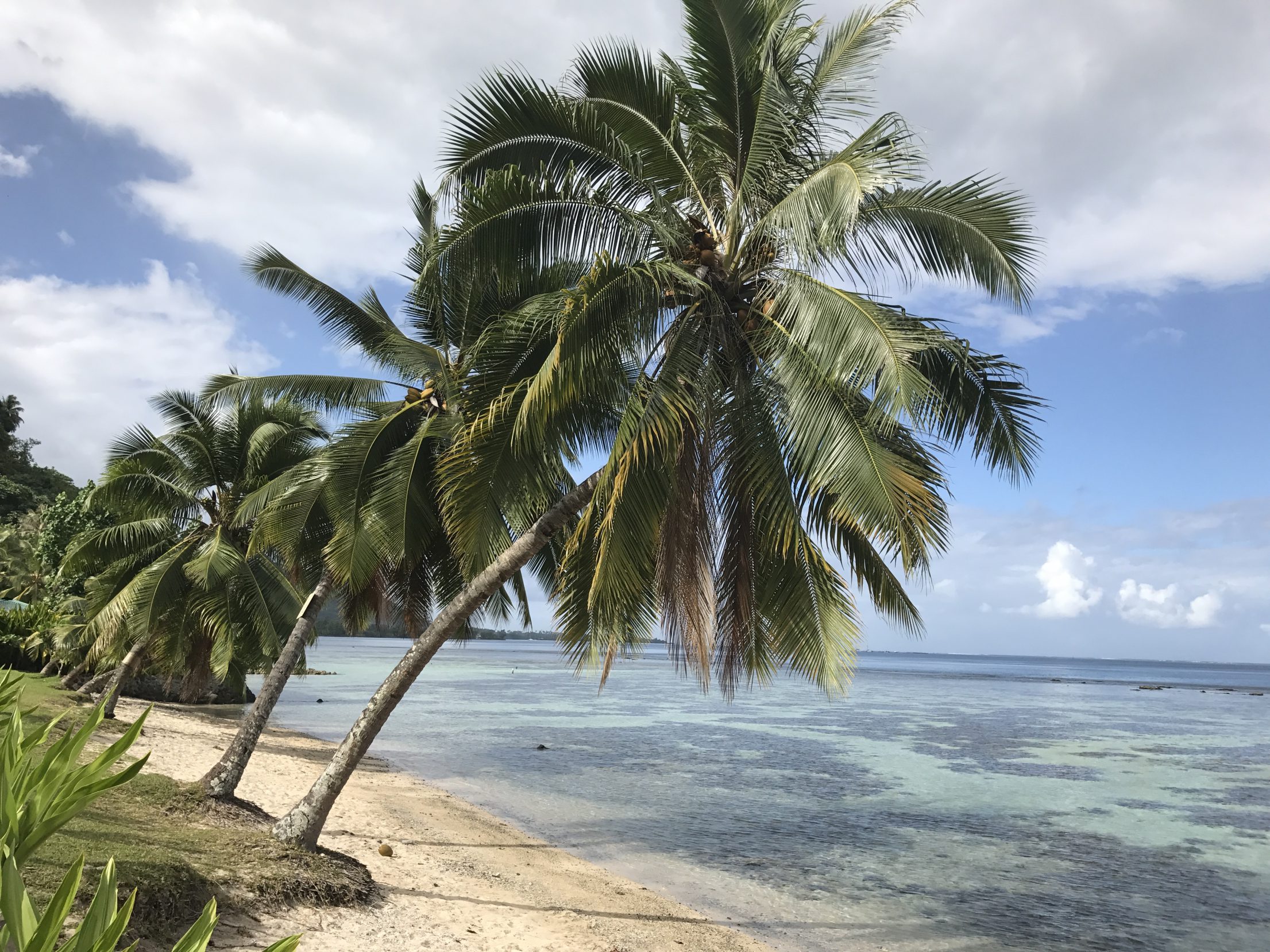 Save
Save