I know that creamy cabbage soup isn't the sexiest sounding recipe I've ever presented. But trust me, this cabbage soup will have you wondering how a homely cabbage can develop such complex sweetness. The answer (of course) is butter. When smart cooks sauté cabbage with copious amounts of cream and/or butter it loses all its cabbagey-ness and takes on an unexpected sweetness. Of course, peak-season farmers market cabbage helps this recipe succeed as well. And not just any cabbage but the tastiest, most prized cabbage of the entire Brassicaceae/Cruciferae family. Savoy cabbage.
The Savoy variety is a bit harder to find than your standard cabbage; and where I live it is much more seasonal. So be on the lookout, its time is now. It's not hard to recognize. It's a beautiful emerald green and looks like a giant corsage. A big frilly green corsage, not unlike the one that accompanied you to your senior prom!
Fancy cabbage aside, I know what you're thinking – cabbage soup is a stinky, slithery mass of green pulp dished up in nursing homes everywhere. While it's true that boiled cabbage is infamous for its pungent odor, I promise that if you make this soup, your house won't smell like burnt tires. The nefarious cabbage odor only happens when you boil it for hours on end.
Creamy Cabbage Soup
Which means cabbage deserves better PR. Cooked low and slow with onions in a bath of butter, this soup is stupendous. A bit reminiscent of a classic Leek and Potato Soup with simple but refined flavors and textures. I cannot say enough good things about this soup. Really, even now I can't stop. It's that good. This soup is not only delicious but pretty to look thanks to a swirl of bright green chive oil and a penetrating top note from a scattering of freshly toasted cumin seeds.
Which brings me to this creamy cabbage soup and its most important attribute: the wow factor. Nobody expects cabbage to be anything special, so the cook's art becomes apparent when this lowly offering shines. Serve big fat beautiful spears of asparagus, and your guests will praise the vegetable. Serve a transformative bowl of creamy cabbage soup, though, and everyone will praise the cook. GREG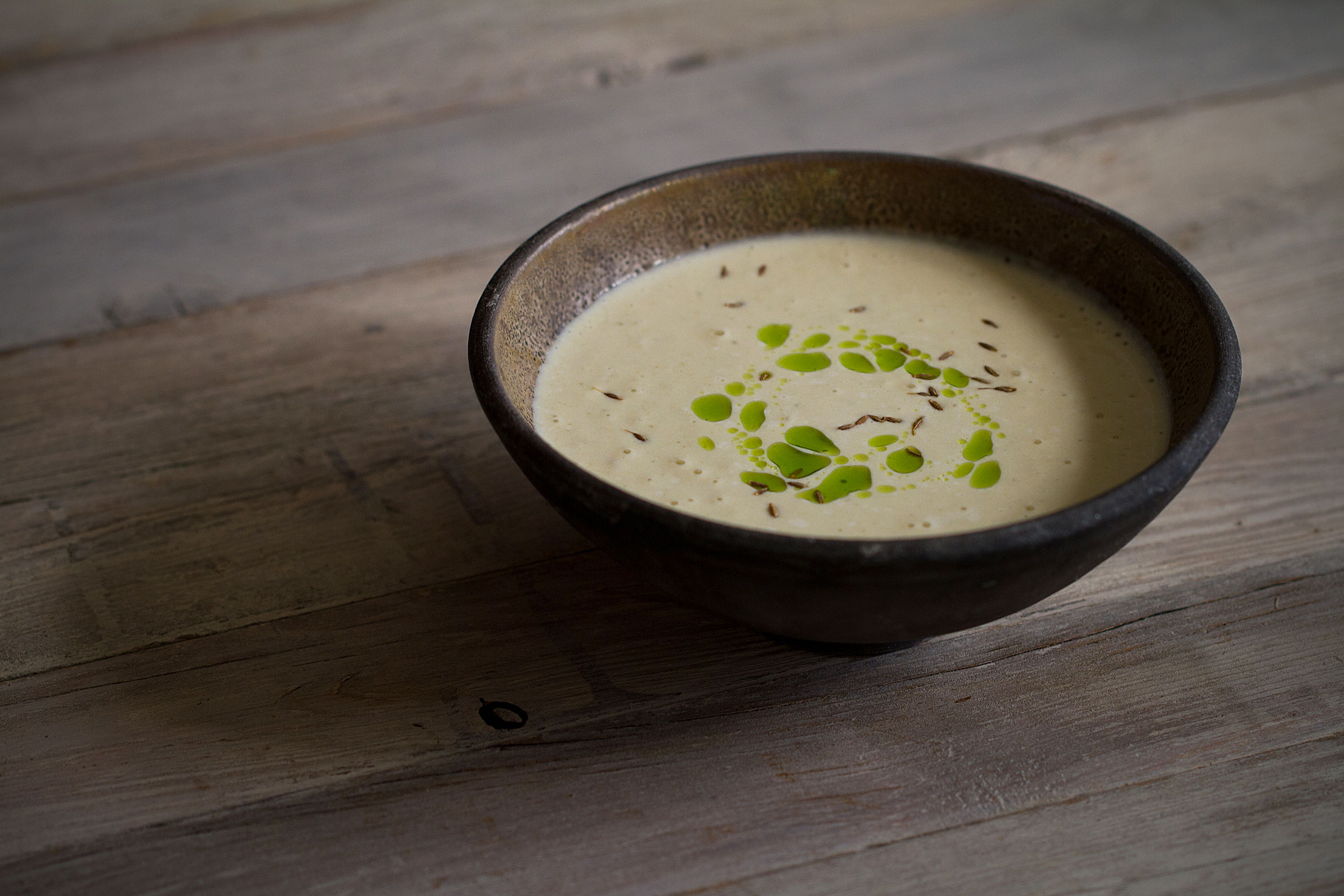 Save
Save
Save
Save
Save
Save
Save
Save
Save
Save
Save
Save
Save
Save
Save
Save
Save