We've got this dog, her name is Zazie. She came from the pound so I don't really know how she developed her particular peculiarities. She's a lovable girl, but she's got this annoying habit. She's a forager. She'll eat anything she can find – from Koelreuteria seeds that fall from a tree in our yard to Popeye's Chicken wrappers straight out of the gutter on Hollywood Blvd – to her all trash is tasty. However, this filthy habit does have its upside. There have never been fewer weeds in the garden than there are these days. Weeds are her particular favorite. Which isn't so strange. I'm always eating weeds. This time my weed du jour is purslane. BBQ Chicken with Peach, Purslane and Broccoli Slaw.
Purslane (Portulaca oleracea) also known as Verdolaga, Pigweed, Little Hogweed or (my favorite) Pusley, is a succulent plant that is found most commonly in Mexican, Greek, and Middle Eastern cooking. It grows rampantly in our Mediterranean climate and it is readily available at the Hollywood Farmers Market. It gets very little attention as far as I have noticed. In fact, I used to walk past bunches of it every Sunday for years without looking twice. Then one day in 2010 I read this blog post on Fork, Finger, Chopsticks and my whole perspective on edible weeds changed. I'm very impressionable you know, so don't jump off a cliff I just might follow you…
Of course, the personality disorders of me and my dog probably don't interest you. So let's talk about purslane.
Purslane it is a low-growing, creeping plant with small paddle-shaped green leaves and a thick reddish stem. It has a mild, fresh flavor brightened by a tart finish. Because it's a succulent it's got a distinctive "slippery" quality and pairs well with contrasting textures. I chose a crunchy, pre-packaged broccoli slaw from Trader Joe's.

Yep, pre-packaged.
There was a time, not too long ago, when I almost never chose convinience foods. Even pre-chopped vegetables made no sense to me. Afterall, if they come inside a vacuum packed bag there's no way to know just how fresh they are, right? Well… right.
Still, things have changed in my life. If I don't plan my time well then there will be days on end when I can't leave the house at all. My only connection to the outside world are the folks who stop by Sippity Sup each day. I'm grateful for the human "connection" but I realize it's not a substitute for actually being in the world and interacting with other humans face-to-face.
BBQ

Chicken with Peach, Purslane and Broccoli Slaw

So if I have to choose between shredding vegetables for slaw and making time for myself then I hungrily choose the latter. At just about 400 calories this BBQ Chicken with Peach, Purslane and Broccoli Slaw can be a light meal that comes together quickly if you use the pre-packaged broccoli slaw I mentioned. Which is really saying something. Especially when life gets hectic.

The slaw may be a culinary shortcut, but I did take the time to include a recipe for homemade BBQ sauce in this post. While some pre-packaged foods may seem more attractive to me than they used to I still avoid most processed foods. For me there's an obvious difference between processed food and pre-packaged food if you're willing to read the labels. I'm not saying there aren't acceptable brands of bottled BBQ sauce out there. But you gotta be careful. Just like other sweet and/or salty condiments, there's a lot of added sugar and salt to reckon with in bottled BBQ sauce. Popular brands average between 45 to 70 calories for a two-tablespoon serving. You'll also find a hefty amount of processed sugar, about 15,000 milligrams per serving, plus up to 350 milligrams of sodium. While added sugar is never a healthy option, some brands use even more highly processed ingredients, like high-fructose corn syrup, artificial coloring and hard to pronounce preservatives.

I look at this way. A bag of broccoli slaw may not be as fresh as I'd like but it has just two ingredients in it – broccoli and carrots. However, when it comes to bottled BBQ sauce it can be quicker to make it from scratch than read the label from top to bottom. GREG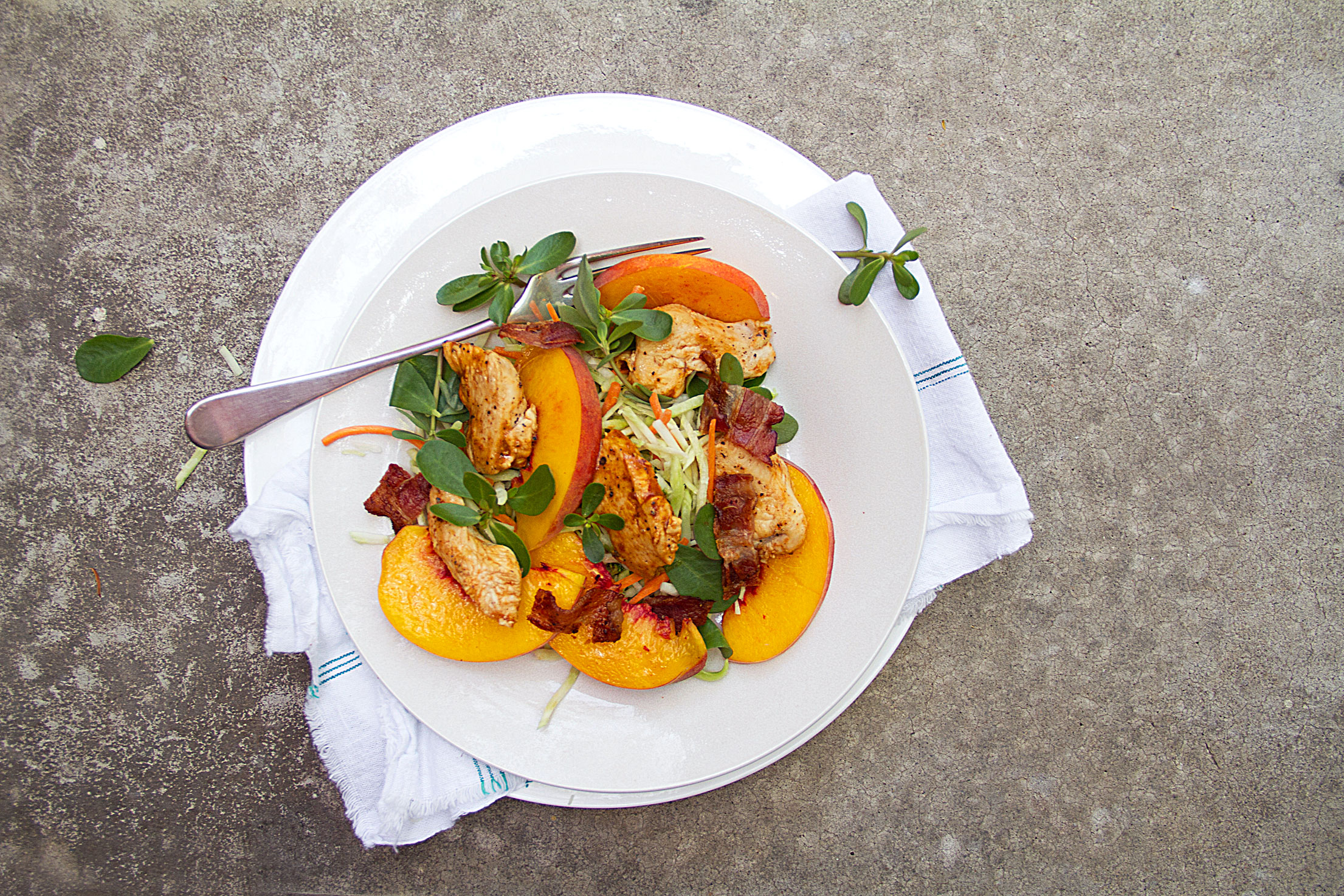 Save
Save
Save
Save
Save
Save
Save
Save
Save
Save
Save
Save
Save
Save
Save
Save
Save
Save
Save
Save
Save
Save
Save
Save
Save
Save
Save
Save
Save
Save
Save