Brussels sprouts are complicated. They're both hip and hated. They can be sublime or inedible. You'll find their sweet nature on the menu of the latest gastropub, or piled high in a stinky mess at the worst of the mass market buffets. This unfortunate dichotomy has left them with a bit of an identity crisis. This is not their fault. But it can leave the home cook scratching his or her head wondering what the secret is to Brussels sprouts. Well, have you tried Broiled Brussels Sprouts? Not roasted but broiled. Broiled Brussels Sprouts are simple. All it takes is a watchful eye. So don't be afraid and give it a try.
Because it's true many people are afraid of Brussels sprouts, horrified even. Because they are often prepared in a horrifying manner– over-boiled. Boiling for long lengths of time really does not suit Brussels sprouts. That is because they're technically a cruciferous vegetable. Which is a fancy way of saying cabbage. As we all know, boiled cabbage can be stinky and mushy. So too, Brussels sprouts. In fact, in French, they are called les choux de Bruxelles, which means cabbages of Brussels. So all the mistakes people make cooking cabbage can be amplified in these little cabbages.
Cruciferous vegetables get their name because their flowers have 4 petals and look like a cross (crucifix). Other cruciferous vegetables include arugula, bok choy, broccoli, collards, kale, mustard greens, rutabaga, turnip greens, and watercress. Now doesn't this list look a lot like the list your doctor uses when he/she says you should eat more dark, leafy greens?
Well, listen to your doctor because cruciferous veggies all contain phytochemicals — vitamins and minerals, and lots of healthy fiber which some studies suggest lower your risk of cancer.
Unfortunately, these phytochemicals break down somewhat in cooking. This lessens their health benefits, and can also release a vile sulphery smell. Many people can't get past the smell. It doesn't have to be that way.
Broiled Brussels Sprouts with Pickled Mustard Seeds
There are lots of great ways to cook Brussels sprouts. Broiled Brussels sprouts is one of the simplest and also one of the tastiest. I like to toss them with a little olive oil, coarse salt and cracked black pepper. I then stick them right under the broiler. Don't be afraid to get them as close to the heat as you can. Then all you have to do is watch them carefully until they get browned and crackly on the outside with varying textures on the inside. They're great served like this straight from the oven, but this time I tried something new from Naomi Pomeroy. I tossed these crispy broiled Brussels sprouts in a sweet and sour pickled whole mustard seed syrup to add even more caramelized complexity.
I hate to be one of those bloggers who throws around superlatives, but dadgummit, these were the best Brussels sprouts I've ever made. GREG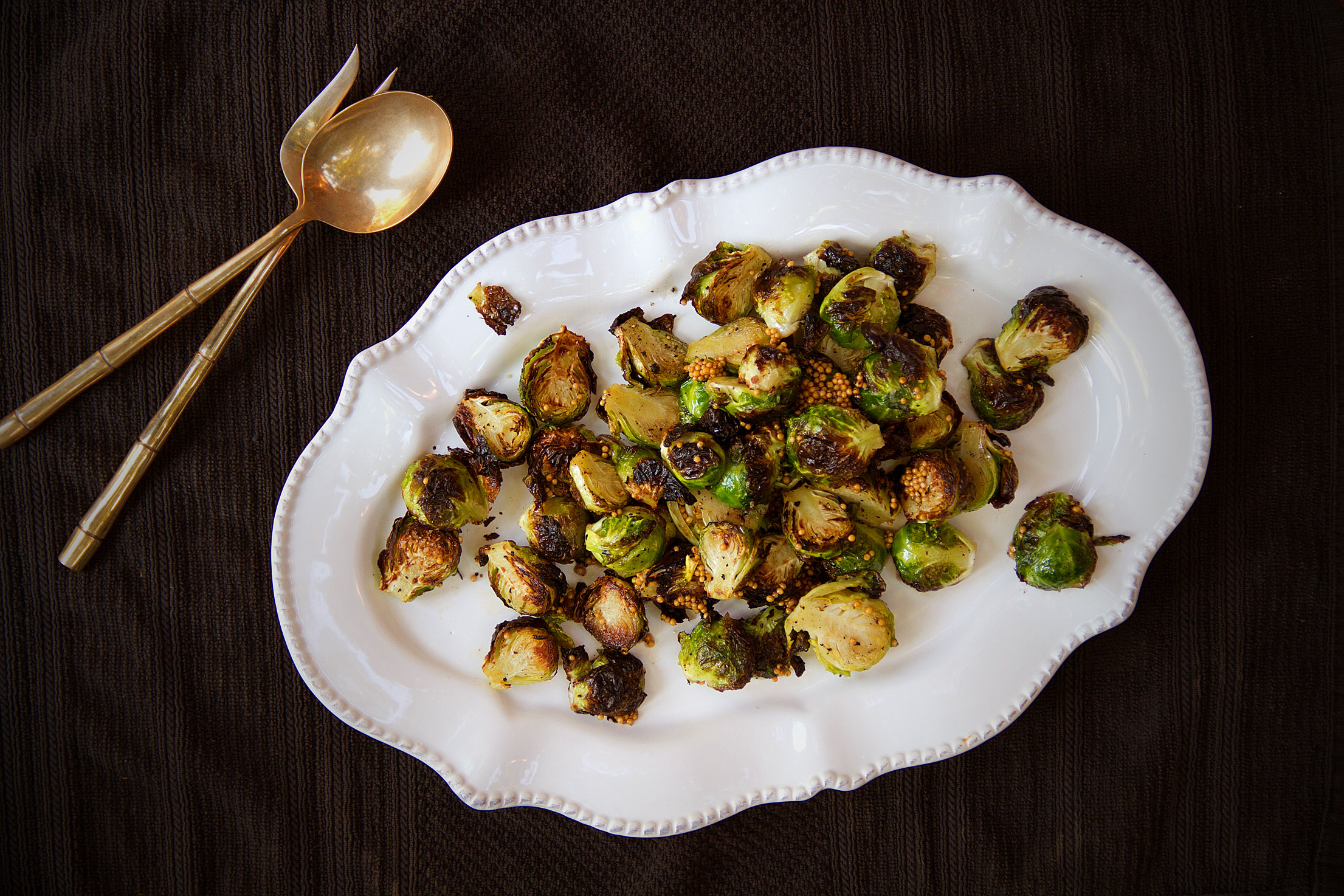 Save
Save
Save
Save
Save
Save
Save
Save
Save
Save
Save
Save
Save
Save
Save