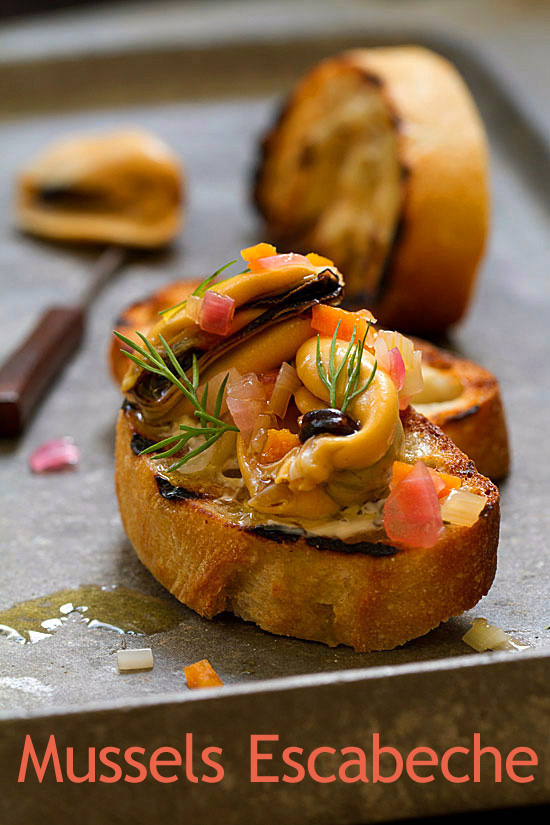 The Basque Book by NYC's Txikito restaurant chefs Alexandra Raij and Elder Montero (with Rebecca Flint Marx) is a breathtakingly beautiful and perfectly inspiring cookbook. The Basque country is a part of Europe that spans the Pyrenees between France and Spain. It maintains a special ambiance all its own. The Basque are proud of their particular identity, despite their unspecified geography. They tend to converse in Euskera, the Basque language – "agur" (goodbye) and "kaixo" (hello) – with an occasional interjection of Spanish "buenas" or French "salut".
If you're willing to pick up and read The Basque Book from front to back you'll certainly be bowled over by the depth, nuance, and tenacity the authors bring in introducing Basque culture. However, if you simply start by flipping through the recipes you may find that this book reads like a slightly intimidating master course in Basque cooking. It's a book whose recipes are dedicated to the culinary concept that 'simple' doesn't necessarily mean 'easy' and ingredients matter – a lot. While this book is fascinating on a cultural level and is a mouthwatering page-turner, I still had trouble choosing a recipe to try for myself. That's because I'm new to the concept of Basque cuisine. I was a little concerned about how I could translate so much exciting new information to my own plate.
To truly appreciate this book you probably need to already love Basque cooking. It's best if you've actually traveled to the region, or dined at the authors' restaurant, and are comfortable with consonants (especially "K" and "X"). That's because the recipes in The Basque Book are the Txikito chefs' personal interpretations on traditional Basque cooking. They're presented with engaging stories that effortlessly meld the authors' love of Basque cuisine with Raij's Midwest background. Yes. Really.
However, if Basque flavors are new to you don't use that as an excuse to ignore this book. Instead, skip straight to page 41 and start your education by reading the section on "The Art of Pintxos" (pronounced PEEN-chos).
The Basque Book: Mussels Escabeche
Pintxos are essentially bar-food, eaten all day and all night: chorizo, cheese, meat, seafood, or simple vegetables. Many of these little treats start with jarred or pickled items. Quite simply, pintxos are the Basque version of tapas and they're traditionally served on toast. It's easy to fall in love with new tastes when they're presented as toasty slabs of culinary art. These pretty little open-face sandwiches are often enticingly displayed on the counter of each bar tempting the patrons to order as many as they like.
This is why (after much flipping through The Basque Book) I decided that pintxos would be the place to start for me. I chose Mussels Escabeche served Basque-style on toast with mayonnaise. Escabeche is a traditional sweet and sour taste that I love, and already know something about. So it seems a great gateway to the unique style and flavors of the sometimes confusing Basque region.GREG
PS The recipe is beautifully written by the authors and was a smashing success. The recipe below has been rewritten in my own words.
I received a review copy of The Basque Book. All opinions are my own.