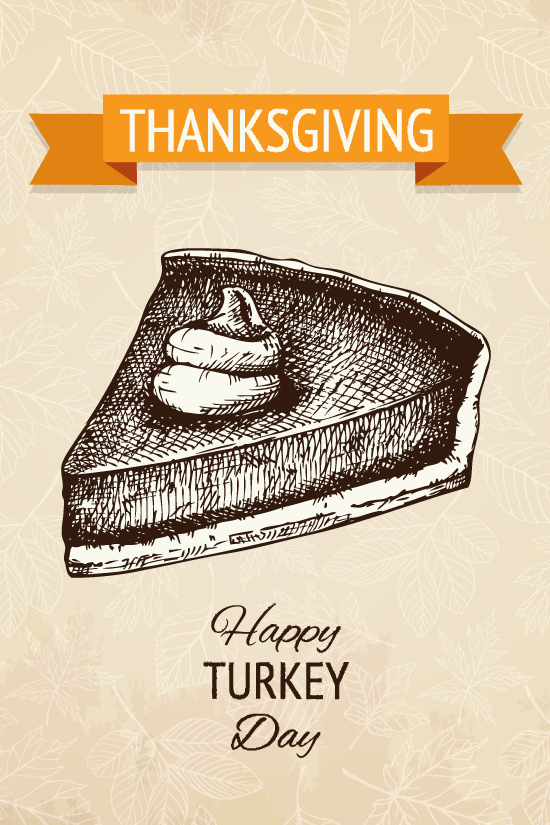 You know you're a grown-up when you start looking at the Thanksgivings of your youth for what they really were. Sure, we were all taught about the Pilgrims and the Mayflower. We knew we were supposed to bow our heads and be thankful for our blessings. Kids pick up these things easily. Like multiplication tables and home phone numbers kids learn to be thankful at Thanksgiving by rote. Which makes for adorable memories and proud parents, but it takes some living to be truly thankful.
I can still see my mother beaming when I proclaimed to the entire Thanksgiving table that I was thankful for a mommy and daddy who loved me. Such an easy answer. One I planned knowing I would be asked. I'm sure I meant what I said, but I didn't really understand it. After all, I never knew any other life than the life of a child whose mommy and daddy quietly loved him. Despite the lip service prompted by well-meaning grade-school teachers, I'm pretty sure my real true list of items to be grateful for every November started with those extra couple of days off school – perfectly timed in Michigan when the weather suddenly turned cold and stayed that way.
Of course, as we grow older things change. My family moved from Michigan to Florida. Thanksgiving still marked a change in the seasons (hot and sticky October to warm and sticky November). But I wasn't complaining, the teenager in me had spent enough time in Michigan to indeed be thankful for Florida sunshine.
The weather may have been balmier but otherwise, the Thanksgivings of my teen years remained much as they always had. While I was less likely to let my parents know I was thankful for a mommy and daddy who loved me, I did begin to understand that it was possible to be truly thankful for my life.
Being truly thankful for your life is always the first step towards autonomy. I'm not a parent, but I see the signs everywhere. So it's not just me. Teenagers begin to emotionally depart long before SAT tests. A teenager's Thanksgiving becomes a celebration that must be endured for the sake of one's parents. At that age, anything that has to be endured is not something to be particularly thankful for.
Once kids really do move out of the house (in my case to go to college) Thanksgiving becomes a reminder of just how separate from our parents we really are. Thanksgiving becomes complicated. At that age, my holidays were a maze of scheduling tasks that often required plane tickets. Could my mom's stuffing (with crunchy water chestnuts) really be worth a tedious rideshare with that loud girl I went to high school with but barely knew? Certainly, my parents understood how thankful I was for a mother and father who loved me. Did it really require letting them watch me eat cranberries to prove it? These were the years Thanksgiving began to feel like a chore.
By the time I graduated from college Thanksgiving had basically lost all its meaning for me. These were the very first years of truly being on my own. I'm not saying I didn't celebrate Thanksgiving, in fact, Thanksgiving was the perfect time to play at being a grown-up. Or maybe I should say practice being a grown-up. In either case, these were the years I began to covet a real dining room table of my own but settled for matching plates from Pier 1. There was absolutely no thought of returning to my parent's house for the holiday. They didn't ask and I didn't volunteer. Crises averted, right?
Which isn't to say I didn't need my mother at Thanksgiving. In fact, it took several cross-country phone calls to get the recipe for my mom's stuffing (with crunchy water chestnuts) just right. She seemed happy to share the recipe and even took it in stride when I told her how I'd improved on her cranberries with the addition of pineapple marmalade. I swear I could hear her thanklessly rolling her eyes across the phone line.
Well as the years go by I've learned a few things about this holiday. At the top of the list is how lucky I am to be surrounded by people who love me. Actually, that's the first lesson I learned by rote all those years ago. It's just taken me a while to see exactly what that means. That's the real lesson in this holiday. GREG
PS There's no Thanksgiving recipe to share today. Call someone in your own family and get the thing you really crave.
Images appear courtesy of my editorial partnership with Shutterstock.
Save