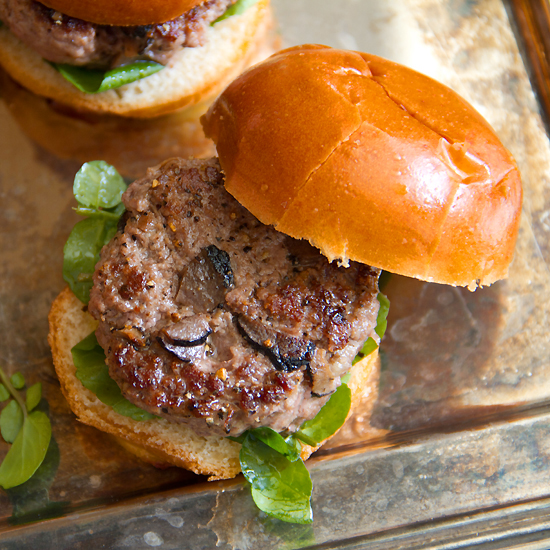 These Black Truffle Sirloin Sliders are as heady and aromatic as you think they are. I've used jarred black truffles, but there's no reason you can't use fresh truffles.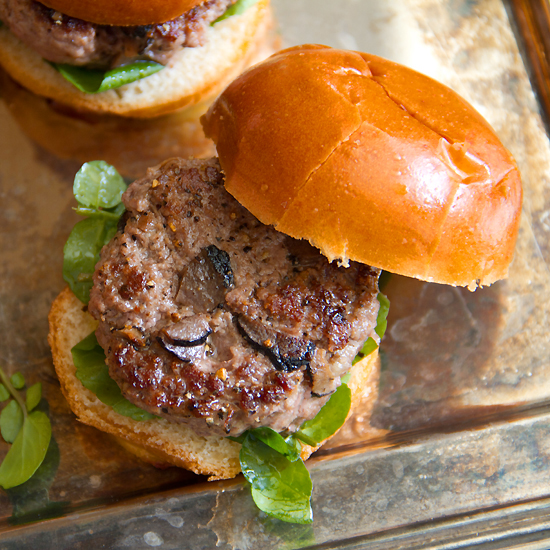 Ingredients
1 pound

ground sirloin

3 ounce

jarred black truffles

(drained, sliced and roughly chopped)

1

small bunch watercress

(leaves only)

2 tablespoon

extra-virgin olive oil

(separated)

1 tablespoon

freshly squeezed lemon juice

salt and pepper

(as needed for seasoning)

8

slider buns

(sliced and toasted)

mayonnaise

(as needed, optional)
---
Directions
In a bowl, gently combine the sirloin and chopped truffle; shape into 8 thick slider-sized burgers. Set the sliders on a plate, cover with plastic wrap. Refrigerate 8 to 24 hours before cooking.
Wash and dry the watercress then toss it with 1 tablespoon olive oil and the lemon juice. Season with salt and pepper; set aside.
In a large heavy skillet, heat the remaining 1 tablespoon olive oil until shimmering. Season the sliders on both sides with salt and pepper; cook over medium-high heat until browned, about 2 minutes per side for rare to medium rare, or to taste. Don't crowd the pan, work in batches if necessary.
Arrange the dressed watercress on the bottoms of the toasted slider buns. Top each with a cooked slider. Spread a little mayonnaise (if using) onto the bun tops and place them on top of the sliders. Serve immediately.