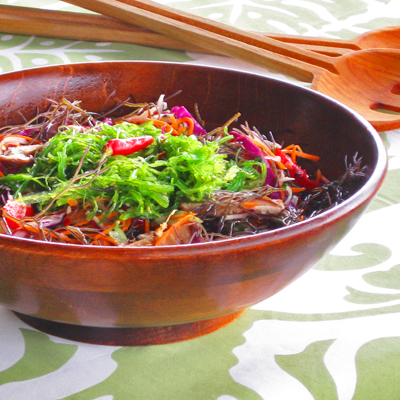 Ogo in the seaweed slaw is a type of seaweed indigenous to the Pacific. It can be found in most Asian markets.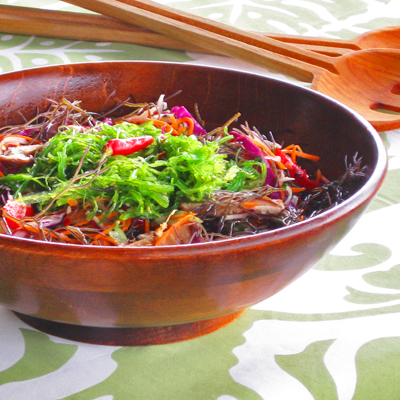 Ingredients
2 cup

thick ogo, chopped as needed

2 cup

chinese red cabbage, shredded

½ cup

carrots, shredded

½

red bell pepper, thinly sliced

½ cup

daikon, thinly sliced

½ cup

shitake mushrooms, thinly sliced

3

green onions, thinly sliced

2

hawaiina red chili peppers, or similar (optional)

2 tablespoon

sugar

1 teaspoon

red pepper flakes

¼ cup

cilantro, chopped

2 tablespoon

black sesame seeds

1 tablespoon

ginger, peeled and grated

2 tablespoon

olive oil

1 tablespoon

asian fish sauce

1 cup

arame seaweed (or prepared ocean salad) as garnish

1

lime, juice only
---
Directions
Mix all the ingredients together in a large serving bowl except arame (ocean salad). Mix well. Top with arame as garnish.