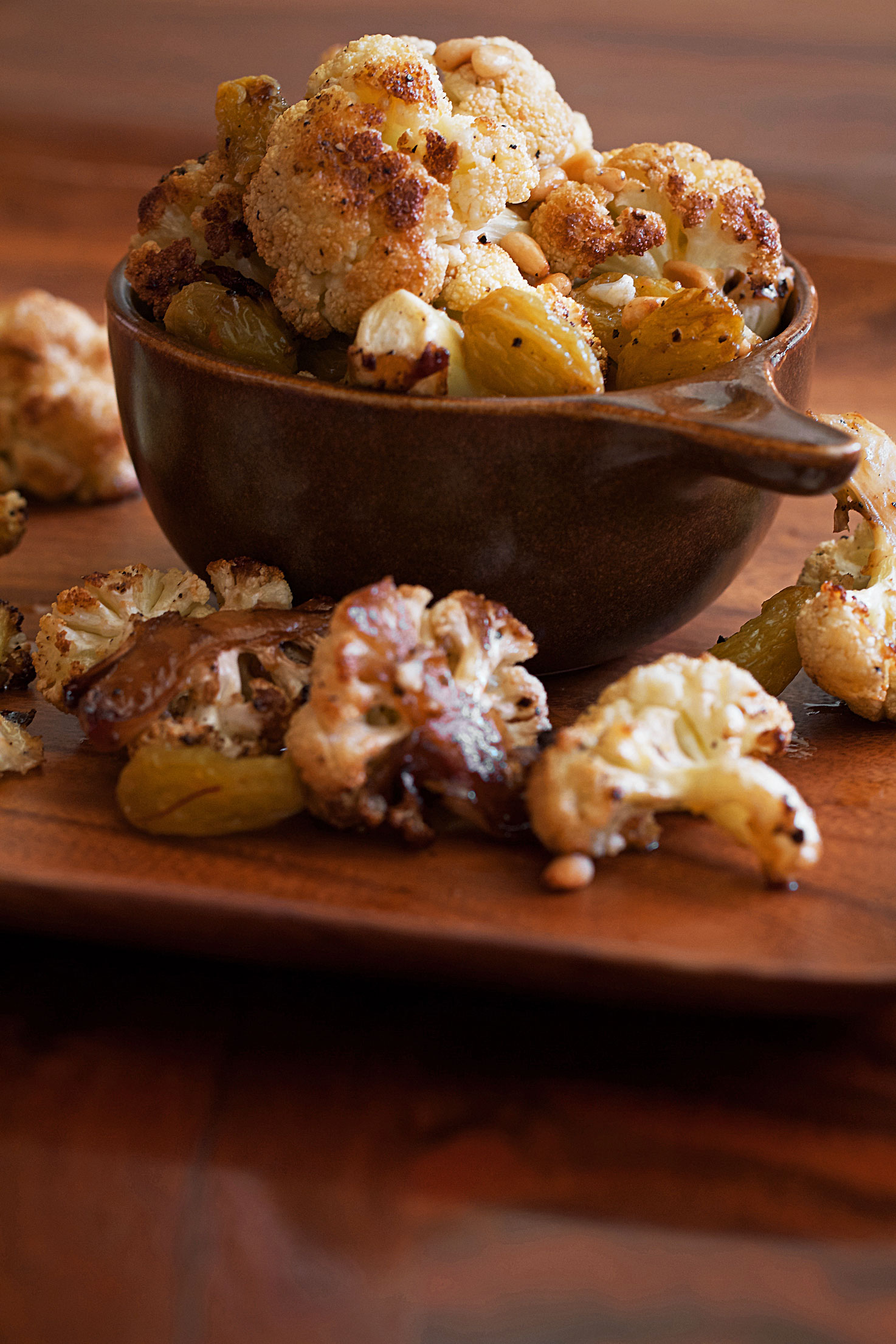 Pickled golden raisins get plump and juicy when boiled in cider viegar giving this roast cauliflower an unexpected sweet and sour pop of acid.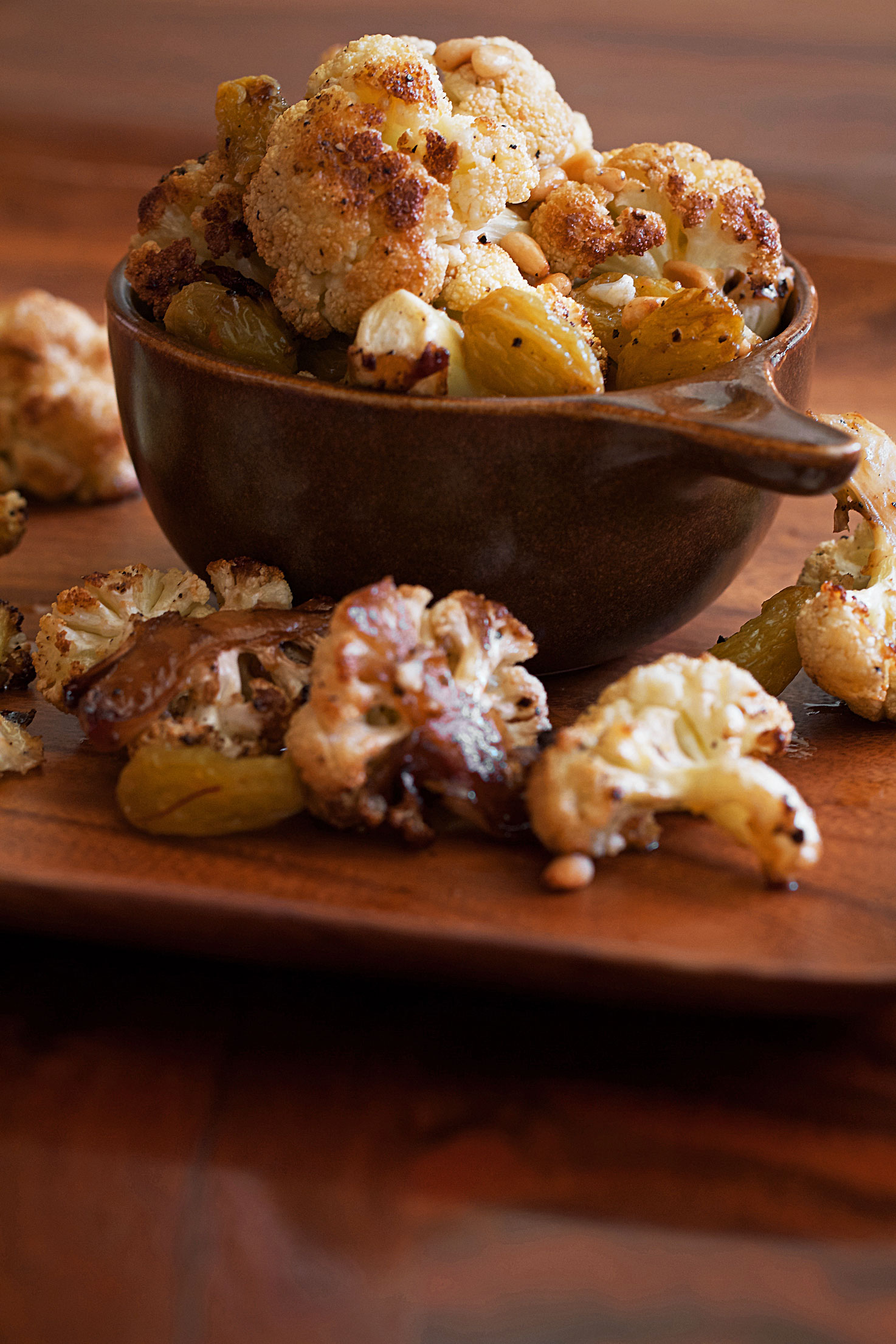 Ingredients
1 cup

cider vinegar

½ cup

golden raisins

1 pinch

saffron threads

1

large cauliflower

(cut into 2‑inch florets )

2–3 tablespoon

extra-virgin olive oil

2 tablespoon

balsamic vinegar

salt and pepper

(as needed for seasoning)

2 tablespoon

toasted pinenuts
---
Directions
Make the pickled golden raisins: Place vinegar, raisins, and a pinch of saffron (about 15 threads) in a small non-reactive saucepan. Bring to a boil over medium-high heat. Once boiled remove from heat; let cool to room temperature.
Roast the cauliflower: Meanwhile, preheat the oven to 400°.
Place the cauliflower florets in a medium bowl. Drizzle with olive oil and the balsamic vinegar. Season with salt and pepper and toss well. Spread the cauliflower on a large, parchment-covered rimmed baking sheet. Roast for about 30 minutes, tossing the florets halfway through to ensure even cooking until browned in spots and tender. Transfer to a serving bowl.
Spoon 2 or 3 tablespoons of the golden raisin pickling liquid over the cauliflower, then drain the raisins, discarding the remaining liquid and place the raisins and the toasted pinenuts in the bowl with the cauliflower. Season with salt and pepper; toss to combine. Serve immediately.