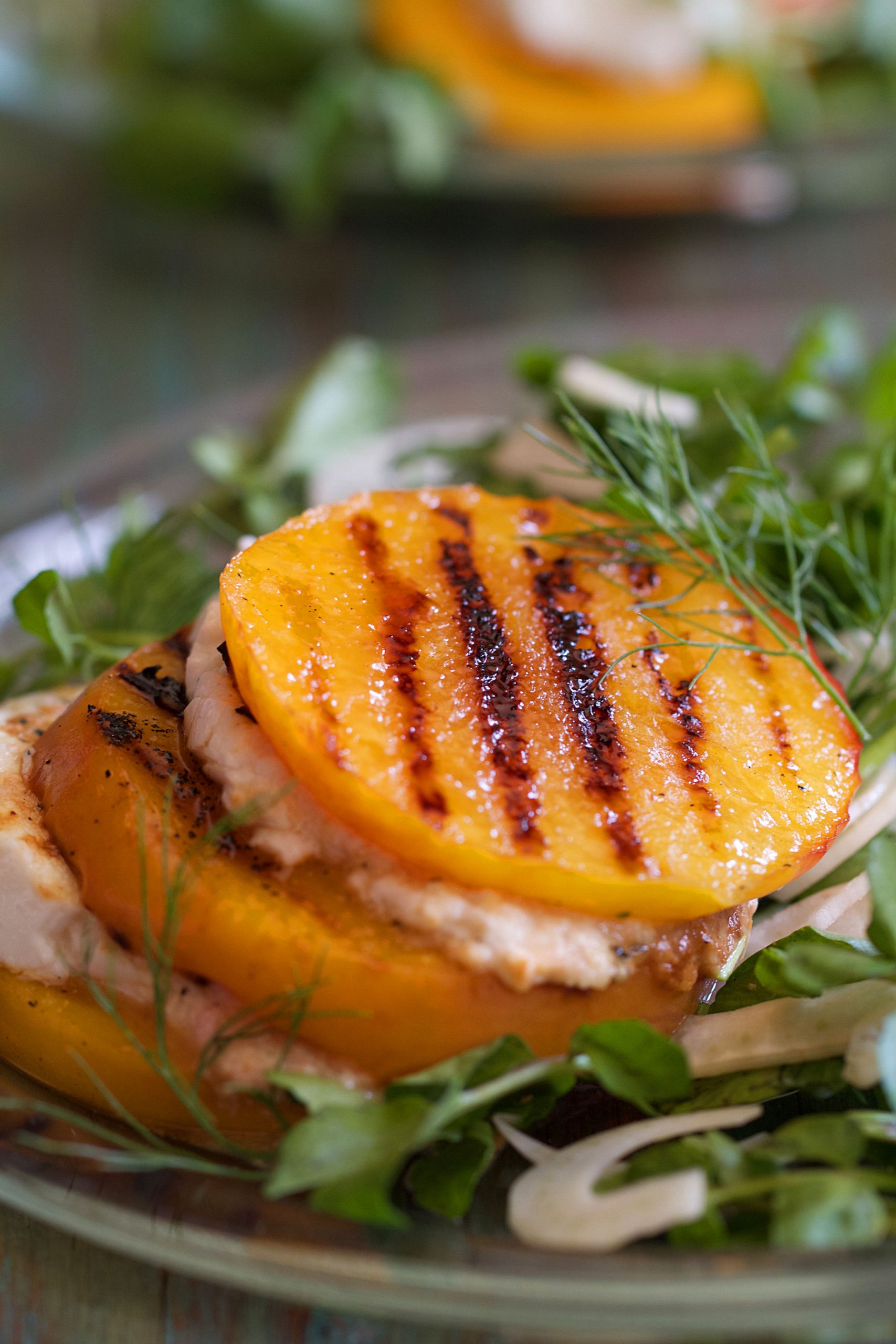 A salad of Grilled Peaches with Fennel and Goat Cheese makes a pretty stack on the plate. The challenge comes when stacking. Work carefully and quickly, the warm peaches are intended to melt the goat cheese. This can quickly cause your stack to tumble from thoughtfully casual to deliciously sloppy.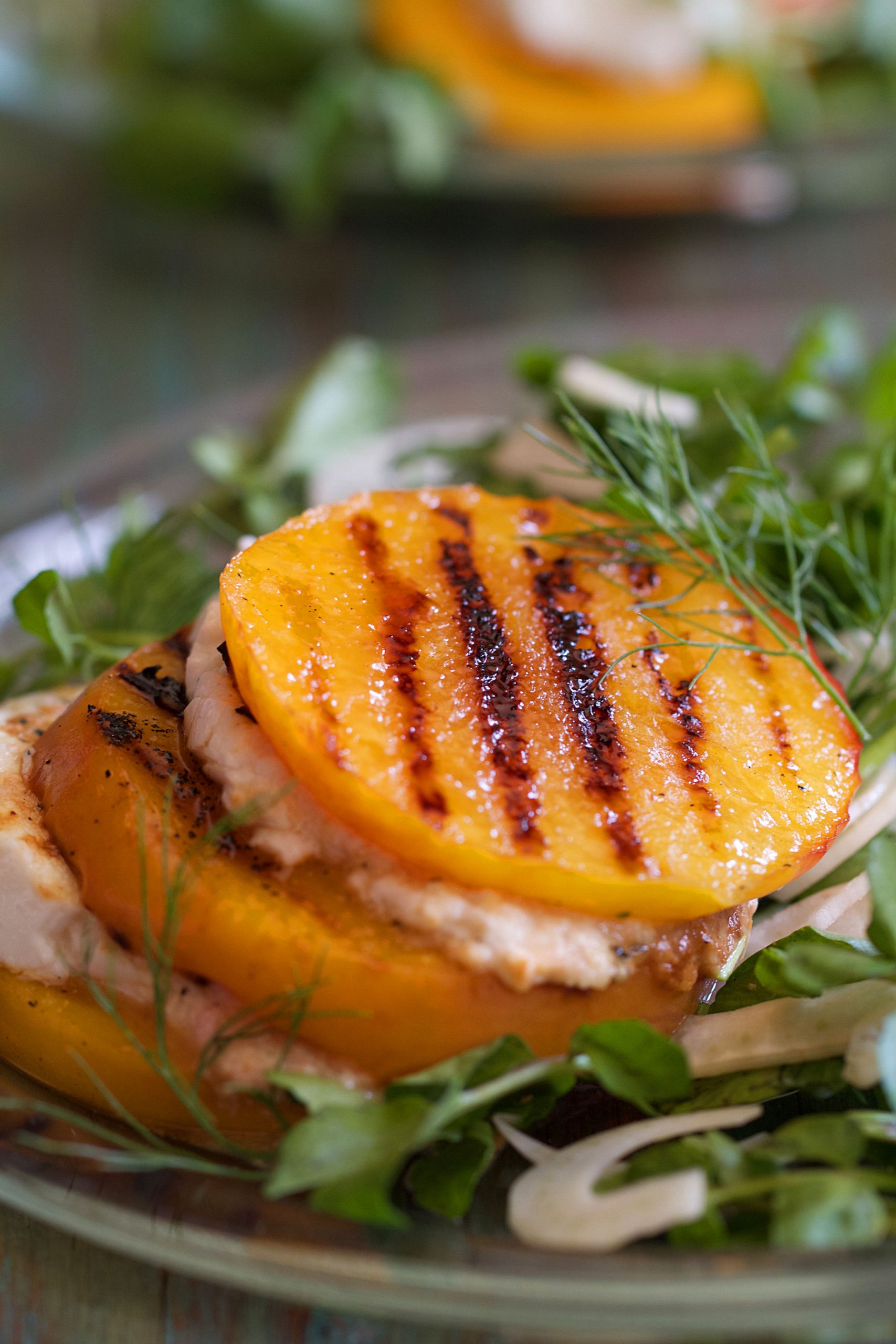 Ingredients
1

fennel bulb

(with some fronds attached)

1 bunch

watercress

(stems trimmed and leaves rinsed and dried)

canola oil

(as needed for grill grates)

4–5

ripe but firm peaches

⅓ cup

extra-virgin olive oil

¼ cup

sherry vinegar

1 clove

garlic

(peeled and lightly crushed)

2 teaspoon

brown sugar

2 teaspoon

fennel seeds

(toasted and lightly crushed)

½ teaspoon

fine sea salt

freshly cracked black pepper

(to taste)

8–12 slice

fresh young goat cheese

(about ⅓‑inch thick each)
---
Directions
Remove the fronds and stalks from the fennel bulb. Set them aside to use as garnish if you like. Peel off and discard the tough outer layer then cut the bulb in half lengthwise and cut out the cores. Use a mandoline or a very sharp knife to shave or slice the fennel as thinly as possible. Transfer to a large bowl and toss with the watercress.
When ready to serve preheat a grill to medium-high. Carefully oil the grates using an old thick clean towel. Cut peaches into ½‑inch-thick rounds. Cut inward from sides, cutting 2–3 slices off of each side just until you reach the pit. You'll need at least 12 to 16 uniform slices so keep slicing until you are confident that you have what you need for the stacks. There will be leftover peach flesh at the top and bottom of each pit, consider that a treat for the cook!
In a medium bowl whisk together olive oil, vinegar, crushed garlic clove, brown sugar, fennel seeds, sea salt, and plenty of black pepper. Add the peach slices and mix well to coat the fruit on all sides. Let the slices sit in the marinade 3 or 4 minutes then use tongs to move them to the heated grill. Don't throw away the marinade; you'll need it when serving. Grill the peach slices until they soften and nice grill marks appear.
Divide fennel/watercress mixture evenly onto 4 plates. Working quickly while the peaches are still warm, create a stack of 3 or 4 alternating layers of the larger grilled peach rounds and the goat cheese slices on each plate. Remove and discard the crushed garlic clove from the reserved marinade and drizzle some onto each stack. Garnish with fennel fronds if you like. Serve immediately.