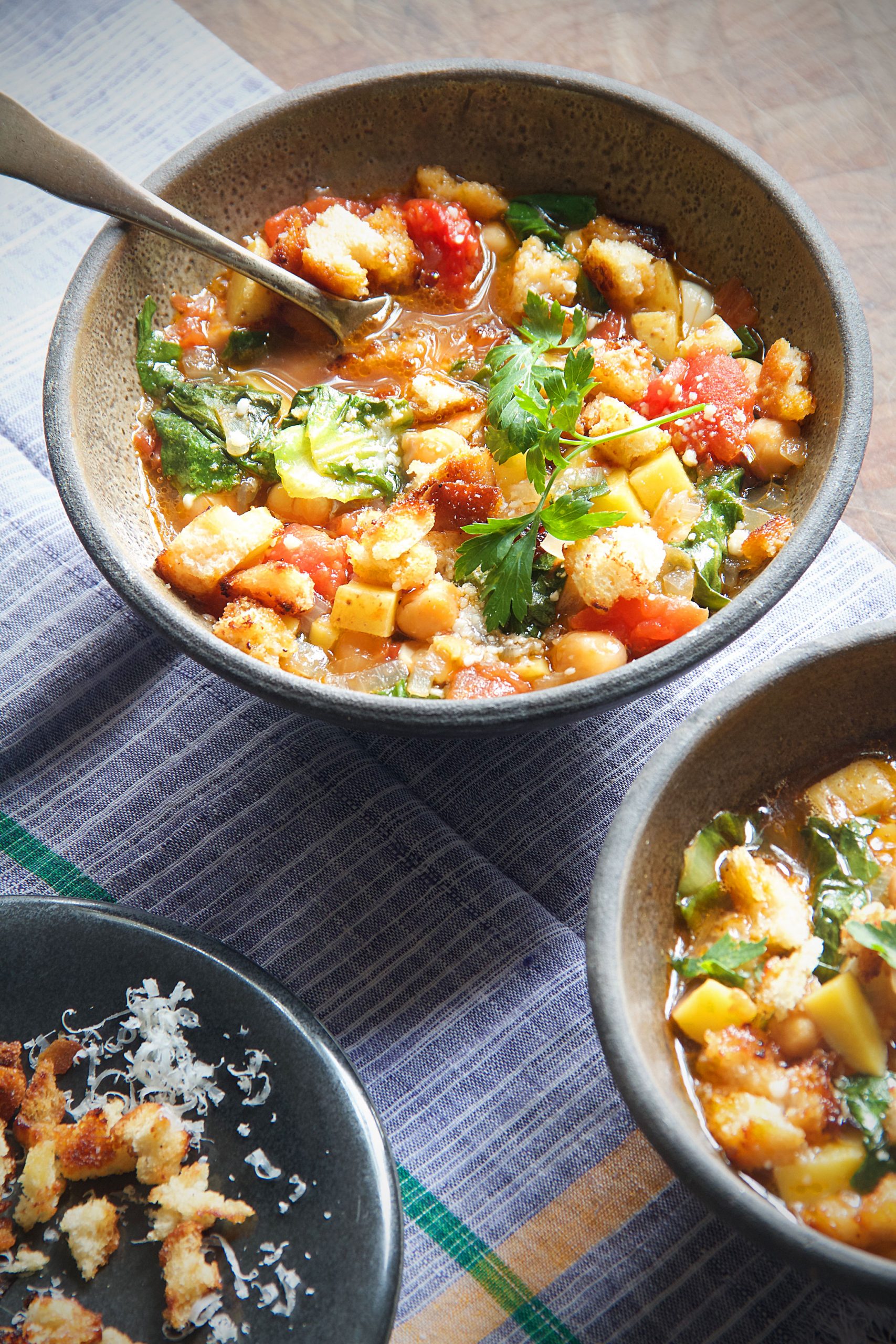 Fresh, crunchy bread crumbs add contrast to this Chickpea and Escarole Soup that eats like a hearty meal. Use another type of canned bean if that's all you have and also feel free to switch the escarole for your favorite green, like Swiss chard or kale. LA Times
To make fresh bread crumbs, tear two large slices (about 6 ounces) of bread into bite-size pieces and spread out on a baking sheet to go stale for at least 1 day, preferably 2. Once stale, blitz the bread in a food processor until it forms rough-textured crumbs (do not process them to a fine powder). Store in an airtight container at room temperature until ready to use.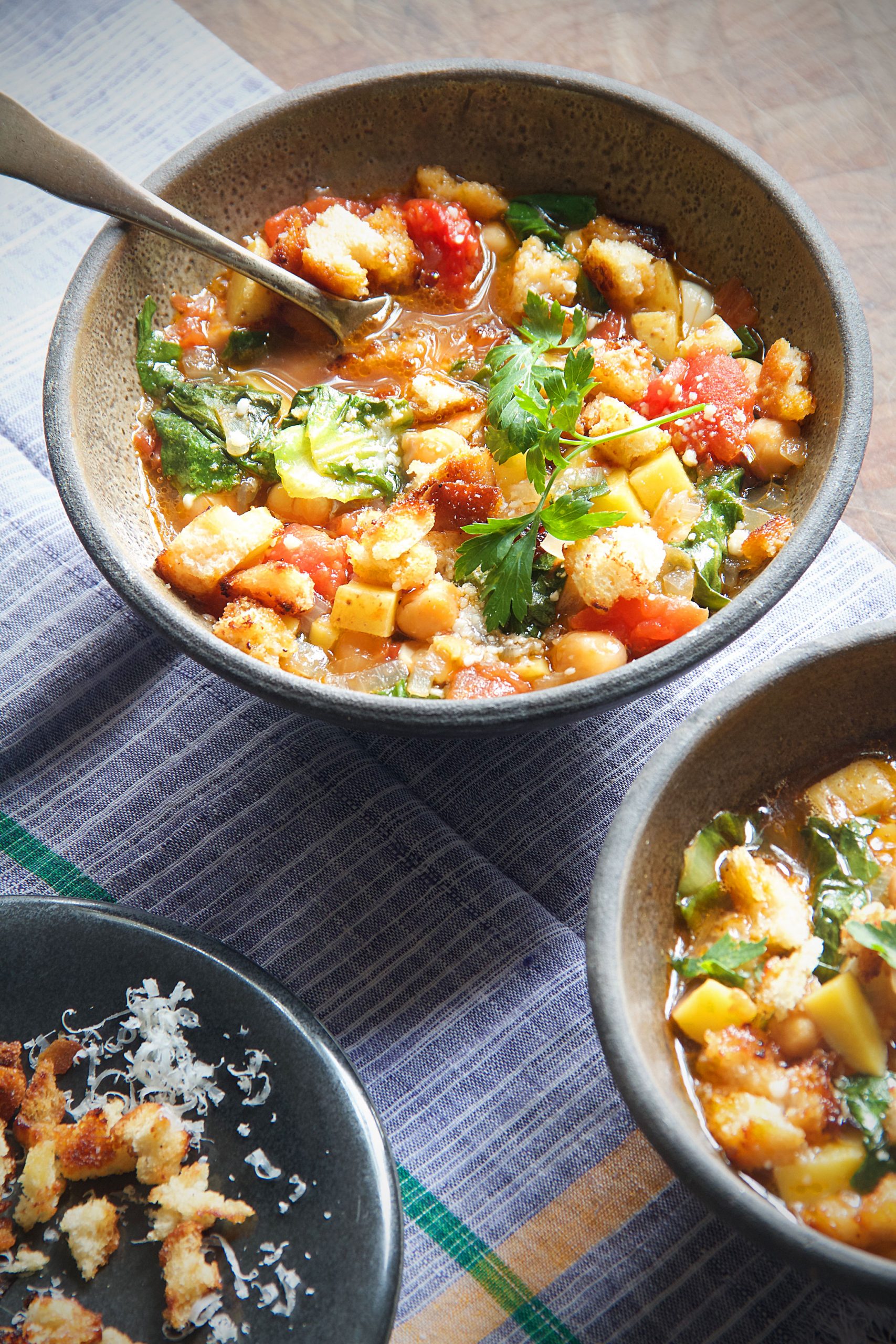 Ingredients
6 tablespoon

olive oil

(divided)

1

small yellow onion

(peeled and finely chopped)

kosher salt

(as needed)

½ teaspoon

crushed red pepper flakes

3 clove

garlic

(peeled and minced)

1

(14-oz) can whole peeled tomatoes

(in juice)

1 cup

water

4 cup

chicken or vegetable broth

1

(14-oz) can chikpeas

(drained and rinsed)

8 ounce

Yukon gold potatoes

(cut into ½‑inch pieces)

1

Parmesan rind

(always save them for times like this!)

8 ounce

escarole

(rinsed and chopped )

2 cup

fresh bread crumbs

(see note)

finely grated Parmesan

(to taste)

flat-leaf parsley

(to taste, optional)
---
Directions
Heat 3 tablespoons of olive oil in a large Dutch oven or saucepan over medium-high heat. Add the onion and a generous pinch of salt and cook, stirring until starting to brown, about 5 minutes. Add the chile flakes and garlic and cook, stirring, for another minute. Add the tomatoes and their juice and another large pinch of salt and cook uncovered and lightly mashing the tomatoes as they cook, until they break down and get thick, about 5 minutes.
Rinse out the tomato can with about 1 cup of water and add to the pot along with the chicken or vegetable broth, chickpeas, potatoes, and the rind from a wedge of Parmesan. Season with another generous pinch of salt. Bring to a boil and simmer, partially covered, until the potatoes are tender for about 20 minutes. Stir in the escarole, season with salt, and simmer for another 10 minutes.
Meanwhile, heat the remaining 3 tablespoons of olive oil in a large skillet over medium heat. Add the breadcrumbs and a generous pinch of salt and cook, stirring often, until golden but not burned, 3 to 5 minutes. Transfer to a plate to cool.
To serve, ladle the soup into bowls and top with bread crumbs, lots of grated Parmesan cheese, a drizzle of olive oil, and some parsley if using.