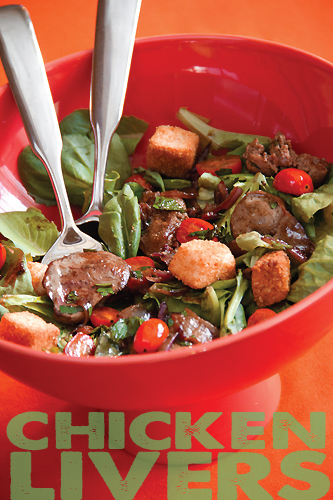 Michele Lamy. I realize many readers won't know who that is (that's why I included a link). But if you lived in Hollywood in the 1990s you'd certainly know Michele Lamy. I'll get to her in a minute because that's what this post is about.
But let me start by saying that I don't think about financial things as much as I should. I always think first about how things look, feel, or taste. This means I miss a lot of opportunities in life. If some guy approached me on the street and said, "Here, which do you want? This great big diamond-studded ring that spells out the word WOW in capital letters or this simple sterling band embedded with sea glass (the glass just happens to be the same color blue as my partner Ken's eyes). I'd pick the sea glass and forgo the fortune. Some would laugh at me. But I don't care, it also means I get a few unexpected benefits. The kind you can't quite put a price tag on.
It's the same with real estate. When we bought our first house in the early 1990s we didn't choose a brand new condo in a solid neighborhood (the one the realtor swore would hold its value until Los Angeles fell into the ocean 27 centuries from now). Nope, we chose an old Spanish bungalow with a leaky roof and crappy pipes in the hills above Hollywood. The real hills above Hollywood. Not the Hollywood Hills of 1993, which were located well west of Laurel Canyon. In those days the further east you went the more house you got. I mean real house too. The kind with good design, old-world craftsmanship, and the charm of actual plaster. Maybe, as our realtor stressed, plaster doesn't have the same resale value as drywall. Maybe, but you could try to explain that to me until you were sea glass blue in the face and I would never understand it.
That's how, in 1993, we found ourselves living in a charming little house set on a dead-end cul de sac in Whitley Heights. It's also how I was filmed by the local news standing on the roof of that house, hose in hand, praying the embers from the LA riots down the street wouldn't fly my way and set our new home on fire. Fortunately, plaster and real stucco are fairly fire retardant. Our house survived and so did we. In fact we thrived.
We settled into our life as part of the gritty "real" Hollywood. Even then we enjoyed good food and the real experiences that go along with enjoying it. We often found ourselves at Cafe des Artistes. The first (the real) Cafe des Artistes back when Michele Lamy was at the helm. In those days it was the only place like it in Hollywood. Ken and I ate at other places. We loved the old school ambiance of Miceli's and Musso and Frank. But these places didn't have the youthful vibe we were seeking. The original Michele Lamy Cafe des Artistes became a part of the social fabric of our young Hollywood life. We'd go whenever we could afford to. We always started with a Chicken Liver Salad (to split). It was sharp with vinegar and rich with chicken fat. The bitter greens the mixture sat upon were a new sensation to me. I'll never forget the trifecta of flavors. Never.
Today, Hollywood has become a destination again, and not just for the pioneering folks like us who live in the hills above the boulevard. Hollywood has made a resurgence that my 1990s realtor never could have predicted. A lot of folks give Disney the credit for the revival because their renovation of the El Capitan Theater made a big splash. They certainly did a good job, and I'm grateful to them. But I'd argue it was Michelle Lamy and places like Cafe des Artistes that gave Disney the courage to invest in Hollywood Blvd.
Michele Lamy
I think Michele Lamy appreciated the fact that Ken and I were early adopters of the Hollywood Hills life. Because once the revival started in 1996 she opened a new, much more glamorous spot named Les Deux Cafes. Indoor/Outdoor. Jazz Club/Restaurant. The perfect dichotomy for an emerging Hollywood. Les Deux (as it was known to the hipsters of that era) became the first of the new Hollywood hot spots. Ken and I would go often– somehow bypassing the line filled with Rachel, Monica, Phoebe, Joey, Chandler, and Ross wannabes. Ken simply mumbled something in French to Michele and she'd always wave us right in. I'm not quite sure she even knew who we were, but somehow she knew we belonged. Maybe she recognized us from the bad (good) old days of Hollywood.
I miss those Michele Lamy days (good and bad). I miss that salad too. Nobody ever made it quite like Michele Lamy's Cafe des Artistes. Not even me. This is my attempt to grab a hold of those days and think to myself that following your heart, rather than your wallet, will pay off in dividends you can't quite communicate– even in a blog. GREG